Our Heating Bill Winners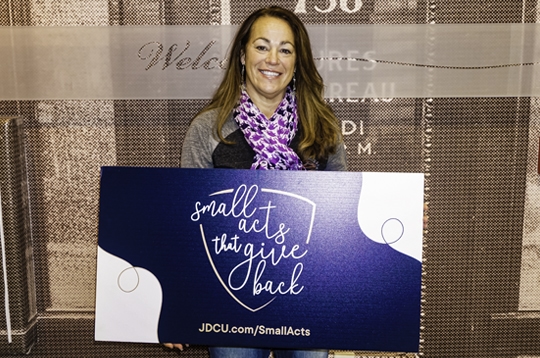 As part of our annual Small Acts That Give Back Heating Bill campaign, we were able to help some of our members with their heating bills this winter.
From February 28th through March 25th, members submitted stories telling us why they needed a little extra help with their heating costs this winter. Each week, a new member was chosen to receive up to $400 toward a recent heating bill.
The campaign is part of Jeanne D'Arc's Small Acts That Give Back initiative. Small Acts That Give Back is our version of Random Acts of Kindness. The mission is to spread joy and help members and neighbors in our communities.
The winners of the 2022 Heating Bill Campaign, who each received up to $400, are Linda Saro, Daniel Ralls, Maria Reis, and Pierrette Dingue.