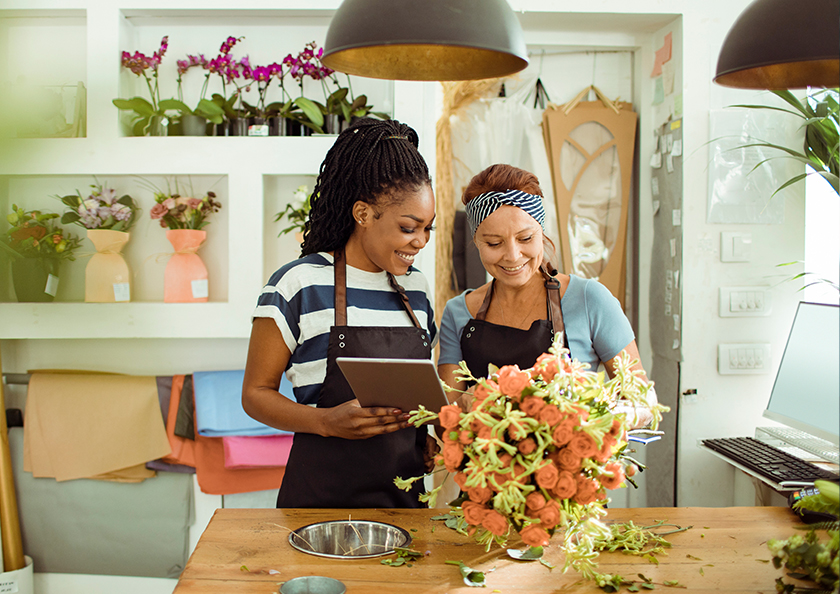 Business Loans
Let's take your business to the next level
Your business is our business
With a variety of business loan options to suit your needs, we help you get access to the funds your business needs to grow and thrive.
Our business loan options
Lines of Credit

A revolving line of credit, generally used for payment of operating expenses, as working capital, and/or for business cycle needs.

Term Loans

A fixed loan paid back over a fixed period of time that can be used to finance new equipment, restructure business debt, increase working capital, and start up or acquire a business.

Small Business Administration (SBA) Loans

Sponsored by the Federal Government and offered by Jeanne D'Arc, SBA Loans are designed specifically for small businesses that may not have conventional lending options available to them.
Overdraft Lines of Credit

Get access to additional funds in the event you do not have enough in your checking account to cover an expense.

Vehicle Loans

Take advantage of our competitive rates and finance a vehicle used for business purposes.

Commercial Real Estate Mortgages

Finance the purchase of office, retail, industrial or multi-family investment properties. Refinance options are also available.
Commercial Lending Application Checklist
You'll need the following items on hand to complete your application:
Two years business and/or realty/LLC tax returns for borrower
Interim or year-end financial statements if tax returns >5 months old (signed and dated)
Two years personal tax returns for each principal with 20% or greater ownership
Current summary of real estate holdings
IRS Form 4506-T (Request for Transcript of Tax Return) for each borrower/guarantor or CPA tax return validation letter
W-2 for each principal with 20% or greater ownership
If investment property: rent roll/leases (signed and dated) – indicate if tenant-at-will
If real property: copy of purchase and sale agreement
If equipment: copy of sales contract
If starting or acquiring a business: a business plan that includes projections is required
Ready to get started?
To apply for loans, open accounts or to schedule a meeting to discuss your business, contact:
A loan is a lump-sum of money that has a fixed interest rate and is to be paid over a fixed period of time. Meanwhile, a line of credit is a revolving account that allows you to take out what you need, when you need it, only paying interest on the amount you took out.
Yes, you need to apply. There is a minimum amount of $500 and a maximum of $10,000 on your overdraft line of credit with an APR of 18%.