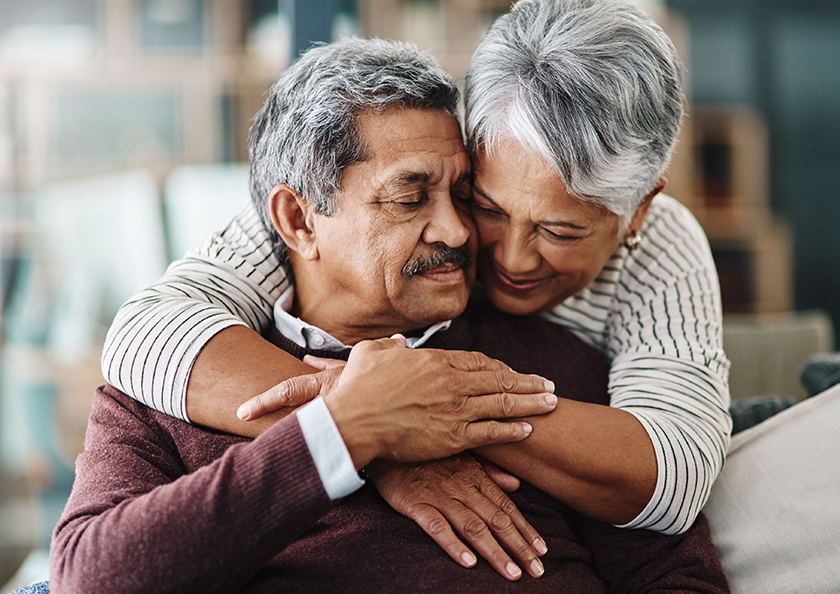 Fraud & Theft Protection
Tips, tricks, and tools to protect your peace of mind
Beware of this current scam
SCAM ALERT: We have been made aware that members are receiving phone calls, appearing to originate from Jeanne D'Arc Credit Union, asking to provide personal or account information. We will never call you asking for your banking information. If you receive a call and are skeptical, hang up and call Jeanne D'Arc's Member Contact Center directly at 978.452.5001. You can also call us at the number listed on the back of your debit or credit card and bank statement.
To stay up-to-date on fraud alerts and tips subscribe to our blog: The Money Mill.
What we do

Jeanne D'Arc uses state-of-the-art technology to guarantee our member's safety. We offer credit/debit fraud protection, real-time fraud alerts, and identity theft protection. We continuously monitor our members' accounts to safeguard their information.

What we don't do

We will never contact you via phone, email, or through social media channels asking for confidential, personal, or financial information. This would include account information, social security numbers, and credit/debit card numbers. Please do NOT give out any information through unsecured messaging centers. If you receive a call or text that you are unsure of or have become a victim of cyber scams, please contact our member contact center at 978.452.5001.
How can you help protect yourself?
Jeanne D'Arc is always looking to improve our systems and stay up to date with the latest technology to ensure your safety. Follow these best practices to protect yourself and your information
With the increased usage of social media, there is also a rise in social media scams. People often fall victim to these scams because it may be difficult to determine what is true or not.
Here are some of the more common social media scams.
Clickbait scams: These are false, trending news stories that appear on your timeline asking you to click on the link to learn more. Often, by clicking on this link, you are brought to a fake website where your information may become vulnerable to theft.
Giveaways and contests: These scams often involve "liking" a post to be entered for a chance to win gift cards, free clothes from a known retailer, or a cash prize. Once a post receives enough "likes" the cybercriminals may edit the link and turn it into malware. The next person to click on the link, to read about the contest, will now have their information compromised.  Usually, if something seems too good to be true, it is.
Credit Repair Scams: Have you ever seen an ad appear that says "raise your credit score by 100 points by simply filing this out"? Scammers promise to remove negative history on your credit report, which will raise your credit score. But by doing so, they now have access to your information and often use your credit for themselves, costing you in the end.
In Jeanne D'Arc's online banking application, you can set custom alerts to be notified of unusual activity on your accounts. Set account notifications to get alerts on transfers, savings goals, budgets, and authentication when someone tries to log into your account.
You've heard it before, make sure to change passwords and never use the same password for multiple accounts. But why is that so important? If a cybercriminal gets ahold of one of your passwords, they will try to use it on different accounts. If you don't change passwords, you are giving them easy access to all of your accounts and information. So how do you choose a good password?
Use a combination of upper and lower case letters, numbers, and special characters (#, @,?, !)
Use phrases in your passwords. It's harder to guess a password that is multiple words long. And it may be easier for you to remember.
Never use personal information in your password like birthday, pet's name, or street address.
Require a password for all phones, computers, and accounts. Never leave your device unattended and log out when you are done using it.
Make sure to continuously update your passwords to make it harder for them to be guessed and stolen.
The easiest way to catch fraud on your accounts is if you monitor them regularly. This can easily be done by logging into your Jeanne D'Arc online banking application and viewing your accounts, transactions, and pending items. If something doesn't look right, you can report it and contact us if you need further assistance.
It's easy to be tricked into giving out personal or account information to someone when you think there is a mistake on your account. Fraudsters will often text, call, or email you saying there has been suspicious activity detected on your account and for you to send your information to them to resolve it. By doing so, you open yourself up to becoming a victim of identity theft. Jeanne D'Arc will NEVER ask you to provide that information through an unsecured messaging center.
Signs you may be a victim of identity theft:

You receive credit cards in the mail that you did not apply for.
You stop receiving mail you typically receive.
Collectors contact you regarding accounts you did not open yourself.
You notice errors or unrecognized accounts on your credit report.
You receive a bill from a doctor you do not know.
You see charges on your credit card account you did not make.
You have arrest warrants for crimes you did not commit.
You receive a data breach notice from a financial institution or company you are not involved with.
Your rates go up unexpectedly.
You receive a tax refund before you file.

What to do:

File a report with the Federal Trade Commission (FTC) online or call the FTC Identity Theft Hotline at 1-877-438-4338.
File an Identity Theft Police Report with your local police department.
Contact one of the three credit reporting agencies to place a fraud alert on your credit report:
Close any accounts opened without your permission.
Contact the businesses or lenders where your identity was unlawfully used to inform them of your ID theft situation.
Continue to monitor your credit report and accounts.
Report Credit or Debit Card Fraud
If you see transactions on your account that you don't recognize, please call to report suspicious activity or block your card.
Jeanne D'Arc Credit Union VISA® Debit Cards:

Contact Jeanne D'Arc Credit Union's Member Service Center at 978-452-5001 or visit your nearest branch to report the charges during regular business hours.
If you suspect fraudulent charges on your VISA® debit card after normal business hours, please call 833-405-0528

Having an issue with your ATM or VISA® Debit Card?

Jeanne D'Arc Credit Union offers 24/7 support. Simply call our Card Care Center at 833-405-0528 to get assistance with:

Why isn't my card working?
Placing Travel Notes
Requesting replacement card(s)
Updates on an order status

Jeanne D'Arc Credit Union VISA® Credit Cards:

Please contact 800-252-1142 to report any unauthorized transactions.
You'll enjoy the benefits of:
Fraud Text Alerts making it safer and secure to detect fraud
Validate transactions in real-time
Minimize the fraud exposure window
Jeanne D'Arc uses state-of-the-art tools to monitor your account for suspicious transactions and activity. If unusual purchasing patterns or locations are detected, We will send a text message asking you to validate the purchase.
1. Check card eligibility
To get started click here to check your card eligibility and start the registration process. To check your card eligibility, enter the first 9 digits of your VISA® Credit or Debit Card.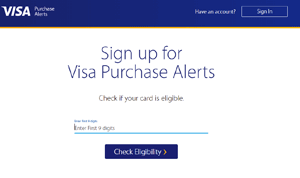 2. Establish alert settings and view alert history
If your card is eligible, you will see a green "Success" dropdown and be asked to create your account. This is the account you will use to add new VISA® Credit and Debit cards, establish your alert settings and view alert history.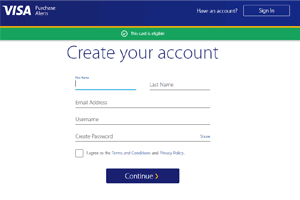 3. Enter account information and confirm
After entering in your account information, you will receive a confirmation code via the email address you entered. Enter the code to continue.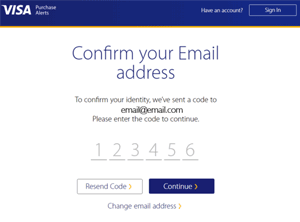 4. Enter complete card information
You will then be directed to the next page to enter the complete card information and add your card to your VISA® Purchase Alerts Account.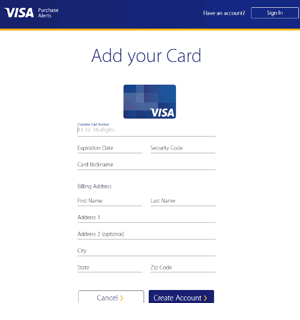 5. Establish purchase alert settings
After you add your card and click "Create Account," you can then establish your purchase alert settings. Here, you can choose the amount of a purchase that warrants an alert, whether you would like to be alerted for a purchase made with your card outside of the United States and when a purchase is made online or by phone. You can also choose how you would like to be alerted, either by Email or Text.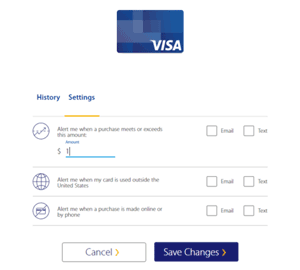 6. Setup text message alerts
Your email alerts will be sent to the email address you provided when you set up your account.
If you would like to receive text message alerts, check the box next to Text. A box will appear where you will click "Add" or "Later" to enter your mobile number now or at a later time.
Click Add, then enter your mobile number.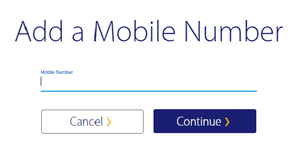 7. Complete alert settings
After accepting the disclosure, you will receive a text message with a confirmation code. Enter the code to finish adding your mobile number to your account. Then, complete your alert settings and click Save Changes.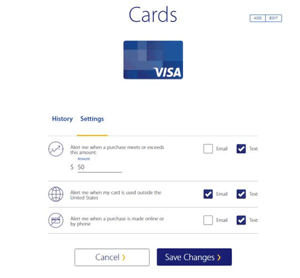 Our Identity Theft and Security Center Program featuring Restoration Rescue® is offered exclusively as part of our Member Perks program. With Restoration Rescue®, you are armed with the right tools, resources and individuals to not only protect yourself against Identity Theft, but to get your identity back in the event you become a victim of this crime.
Restoration Rescue® provides you with a licensed team of attorneys, specialized in identity restoration, who will guide you through the process of getting your identity back. The program also offers reimbursements for replacing lost or stolen documents, such as your Driver's License, passport and birth certificate, provides assistance with setting up Fraud Alerts with each of the credit bureaus, and more.
The best part? Restoration Rescue® comes at no extra cost to you when you enroll in Member Perks with an eligible checking or savings account
Fraud & Theft Protection FAQs
Contact the dispute processing center at 833-405-0530. This number is available 24 hours a day.
If you believe you have been the victim of identity theft, contact us immediately at 978-451-5001 or 877-604-5238 to place a password on your client profile. You can also view our Identity Theft checklist.
Contact Jeanne D'Arc Credit Union's Member Service Center at 978-452-5001 or 988-604-5238. Or, you can visit your nearest branch during regular business hours to speak with a Member Service Representative.
You can also send us a message through our Live Chat feature or the Message Center through Online & Mobile Banking.
Immediately call 800-252-1142 to report any unauthorized transactions on your account.
With VISA® Purchase Alerts, you can receive real-time transaction notifications to help you identify possible fraud.
The Money Mill - Latest News on Fraud & Identity Theft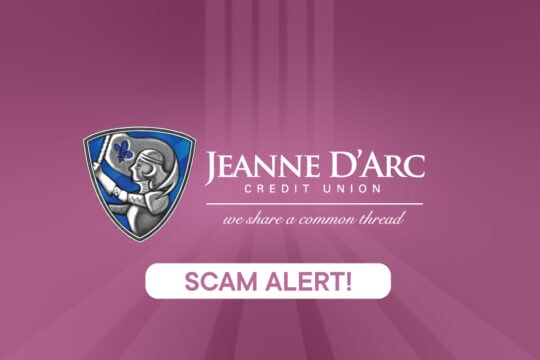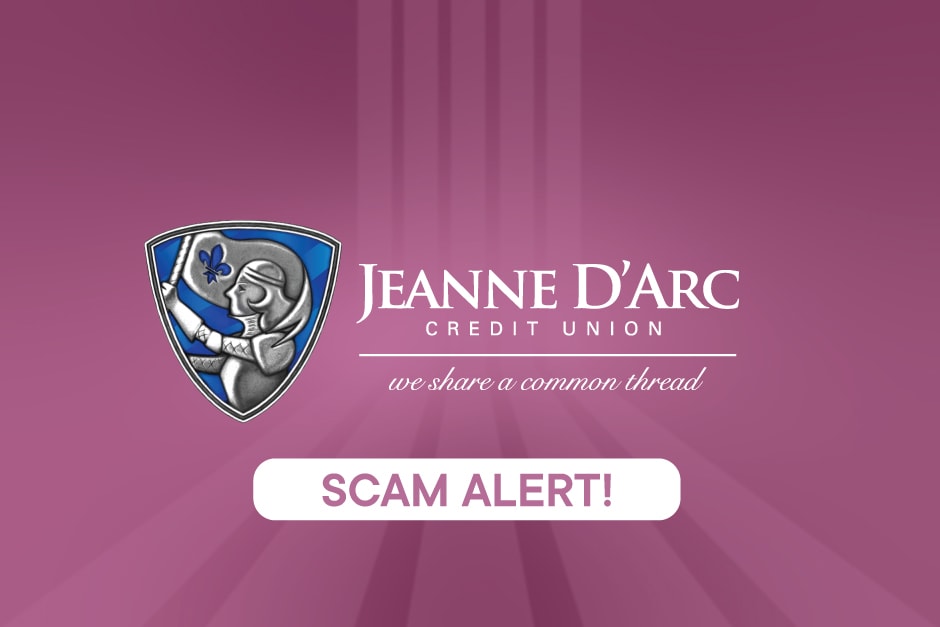 Effective Steps to Take When You or Someone You Know Receives Malicious Phone Calls and Text Messages
We have been made aware that both members, and non-members have been receiving spoofed calls and text messages from Jeanne … Continue reading →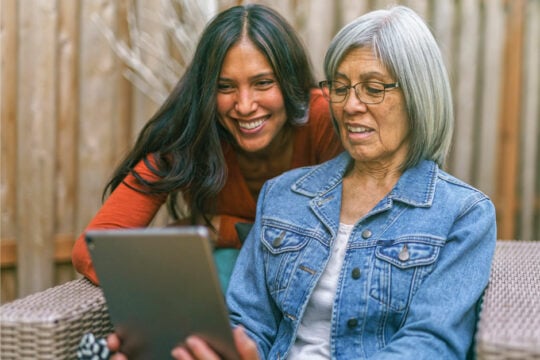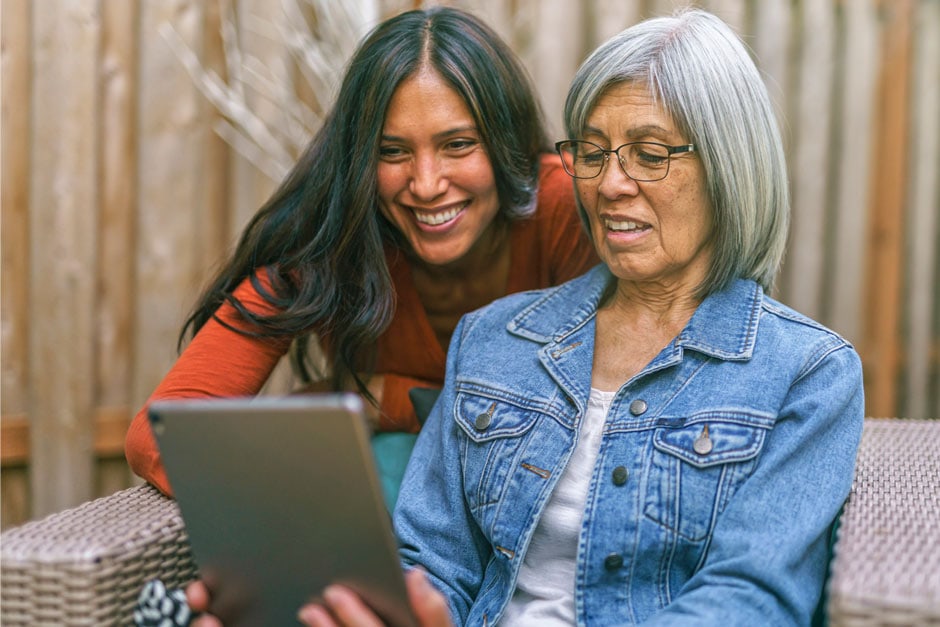 Protecting Your Loved Ones from Elder Fraud
In 2022, Phyllis Wiseberg, a 90-year-old widow lost $20,000 when cybercriminals withdrew the money from her account. Her story, shared … Continue reading →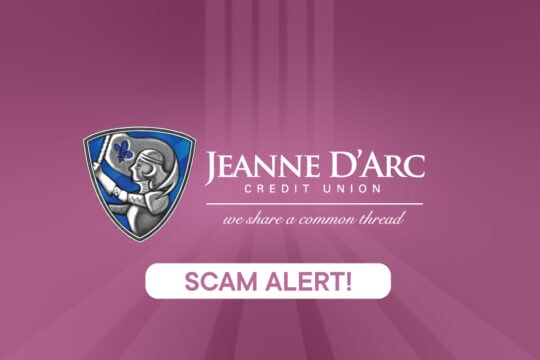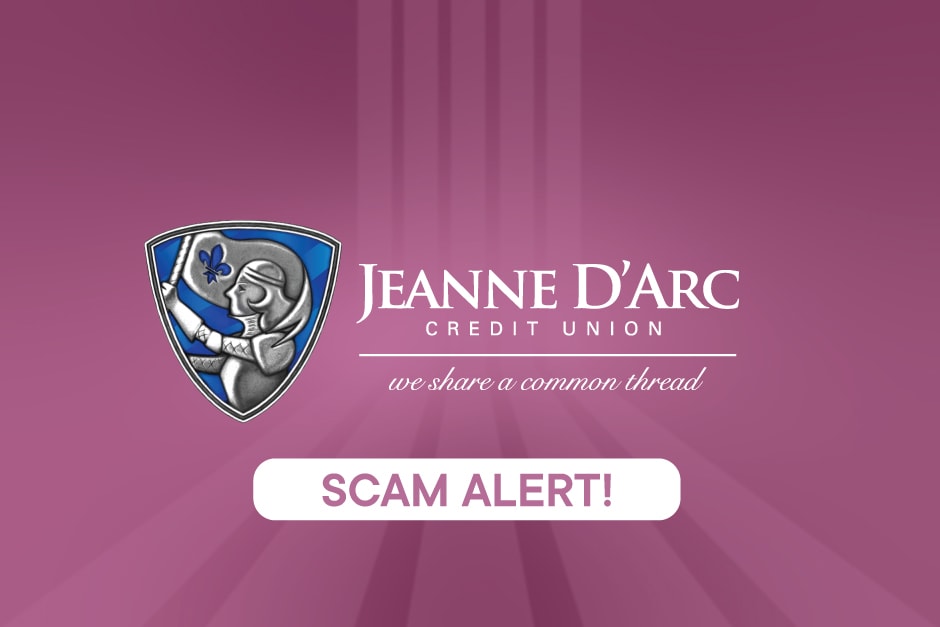 Protecting Your Loved Ones from Elder Fraud
By GreenPath Financial Wellness  In 2022, Phyllis Wiseberg, a 90-year-old widow lost $20,000 when cybercriminals withdrew the money from her account. Her … Continue reading →