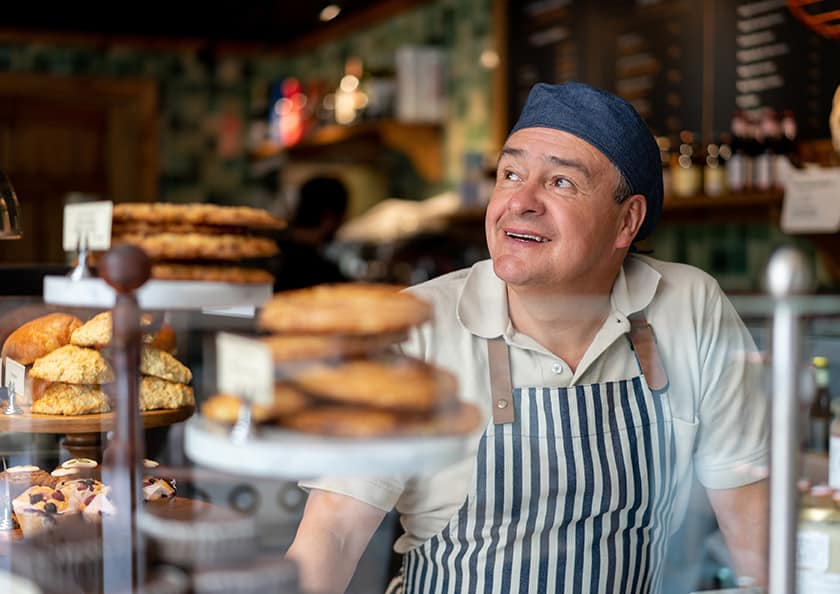 Business
Business Solutions
Your business may feel small, but you're a big deal to us.
We understand that running a small business is a labor of love, and how much goes into making it run smoothly.
Which is exactly why we created BUILD Business Solutions
We can offer you personalized service for any business need, whether you're just getting started or looking to expand. Our dedicated Small Business Team will work closely with you every step of the way. And if we don't have exactly what you're looking for, we'll work with you to find the perfect solution.
Business Savings

Simplified Employee Pension (SEP) IRAs

Business Services & Resources

We have everything you need to keep your day-to-day operations running smoothly. Find the services and resources you need.
The PPP Program has been extended to May 31, 2021!
Jeanne D'Arc is participating in the PayCheck Protection Program (PPP) hosted by the Small Business Administration (SBA), in consultation with the Department of Treasury.
Whether you're looking to apply for a new loan or find out more about the PPP Loan Forgiveness, we've got the tools and the resources to help guide you through the process and ensure that you're supported during this time.
Access our PPP Loan Portal
Learn How To Apply
Questions about PPP Loan Forgiveness?
The EIDL Advance was a grant program offered by SBA. The EIDL Advance funds were dispersed as follows: $1,000/employee, up to a maximum of $10,000. Recipients of the EIDL Advance and the Paycheck Protection Program (PPP) loan will have the amount of the EIDL Advance subtracted from the forgiveness amount of their PPP loan.
Yes, the last day to officially apply has been extended to May 31, 2021.