Turn a Small Loan Into a Holiday to Remember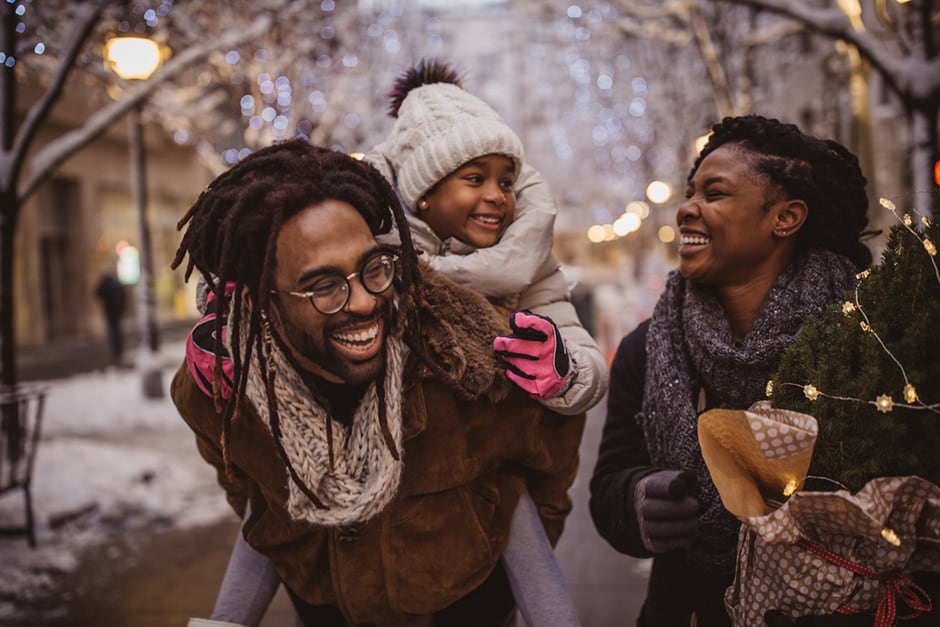 At Jeanne D'Arc Credit Union, we believe the holidays are a time to give and celebrate, not a time for stress. Manage your spending this holiday season with the Jolly Dollars personal loan. This option makes your holiday travel and gift-giving season even merrier. Like our other loans, there is no application fee for the Jolly Dollars personal loan. Once your application is approved, start your holiday shopping with ease.
The holidays can put a strain on any household budget, but don't let your budget bring down your holiday spirit. Instead, you can make it one to remember with the help of a personal loan to cover your holiday expenses. It's a great way to create a financial cushion, giving you that little extra cash you need to enjoy the season with those that matter most.
The Jolly Dollars personal loan is available now through December 24. This 12-month personal loan with rates as low as 8.99%* is designed to help you make the most of the holidays, allowing you to borrow between $500 to $2,000, and take up to 12 months to pay the loan off.
The best part about the Jolly Dollars personal loan is that you decide how to spend your money! From buying plane tickets, gifts, gas, or food for your holiday table, providing peace of mind by paying off a credit card or bill, or even treating yourself. The choice is yours!
Applying is Quick and Easy
Submit your online application or make an appointment to apply with a Member Service Representative at any of our branches to get started.
This low-interest, short-term loan is only available until December 24. Want to learn more? Check out our Personal Loans page, or call 978-452-5001 to speak with a Member Contact Representative.
* APR = Annual Percentage Rate. 8.99% APR for up to 12 months, based on your personal credit history. Payments reflect principal and interest only. The 12-month rate is payable in 12 monthly installments of $87.44 per $1,000. Loan amounts from $500.00 to $2,000.00. Stated rates are .50% higher without automatic payment. Other terms and conditions may apply.