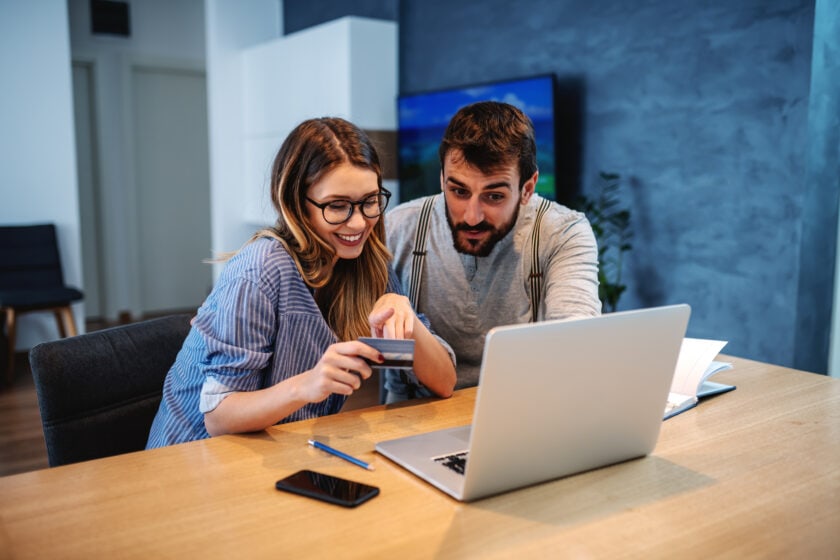 Secured Personal Loan
We all need a helping hand now and then.
Want to boost your credit score, consolidate your credit card debt, take a vacation, or purchase an older model vehicle?
A Secured Personal Loan with Jeanne d'Arc Credit Union can do all that and more. With competitive rates and a range of loan terms to meet your needs, you can get your finances on the right track.
Borrow Up to 100%

No Application Fees

Don't worry about the application process. Apply today with no hidden fees.

Easy Access to Funds

Funds will be deposited to your Jeanne D'Arc Checking or Savings Account or a check will be generated.

Various Repayment Terms

Various terms available if secured by a savings account. If secured by a Certificate of Deposit, the term of the loan can be up to the maturity date(s) of your Certificate(s) of Deposit.
Jeanne D'Arc Credit Union Secured Personal Loan
Secured Personal Loan

| | |
| --- | --- |
| Best For | A Secured Loan is a great option if you don't have a strong enough credit score to get approved for a personal loan and you'd like to use your savings as loan collateral. |
| Amount | Borrow up to 100% of the amount available in your Jeanne D'Arc Savings Accounts or Certificate(s) of Deposit |
| Interest Rate | 3% over Savings Rate or 3% over Certificate of Deposit Rate* |
| Fixed or Variable | Fixed Rate |
| Fees | No annual fees |
Apply Today
Why a Secured Loan With Jeanne D'Arc Credit Union?

We have a history of over a century, beginning with our founding to serve the Franco-American community of Lowell. With deep roots in the area even as we've continued to grow through the years, our commitment to our members and the surrounding community has remained the same.

With a Secured Personal Loan from Jeanne D'Arc, you won't have to deal with prepayment penalties or application fees. You'll also have access to our Skip-a-Payment program that allows you to skip one loan payment per year on three occasions.

Jeanne D'Arc is committed to you, our member, and we want to make it as convenient as possible for you to access the funds you need when you need them.
How To Use a Personal Secured Loan
Jeanne D'Arc Credit Union offers secured loans to members who want to improve or establish their credit history. Not only do they allow you to improve your score, but you can also put the funds to work for a variety of uses.
Home Improvements and Repairs

Finance projects around the house

Consolidate Debt

Streamline your debt into one convenient loan payment

Auto Loans

Put your secured loan toward an older model vehicle
Education

Help expenses associated with school: tuition, books, or room and board

Building Credit

Repay the loan with timely, in-full payments to boost or establish credit

More

Your Secured Personal Loan  is yours, meaning how you use it is up to you
Our Online Application is Secure, Convenient, and Free
Step 

1

Apply for a Personal Loan Online

Fill out and send your application on a secure, encrypted session.

Step 

2

Maximum Convenience for Existing Members

If you're already a member, your relevant information will be on hand to begin your application, although you may need to re-enter some basic information to confirm your identity (name, address, birth date, SSN, etc.).

Step 

3

Set Up Withdrawals

Once you're approved and you've been notified about your approved loan amount, interest rate, and payments, you'll receive your funds.
Secured Personal Loan FAQ
Anyone who is eligible for membership at Jeanne D'Arc Credit Union may apply for a loan. See if you are eligible today.
If you're already a member, your relevant information will be already on hand to begin your application. Basic information may be required to confirm your identity, such as name, address, birth date, SSN, etc.
If you are not already a member, please contact us at 978-452-5001 or visit one of our branches to speak with a Member Representative who can help you get all of the necessary information needed.
There are no rate discounts for automatic payments on a Secured Personal Loan.
Jeanne D'Arc savings accounts exist for people of all ages, including:
M3 Money Club (for those 12 years and under)
Statement Savings
Senior Statement Account (for those 65 years and older)
Money Market
Retirement Savings
Certificates of Deposit (CD).
Yes. We offer online banking to our members to make payments securely.
While we don't offer rate discounts on automatic payments for Secured Personal Loans, automatic payments can help ensure that you never miss or are late on a payment. This is crucial if you are working to build or start building your credit.
Our online loan applications are also secure and encrypted. We understand your information is important, which is why we keep it close, not selling or sharing it with outside organizations.
Disclosures
*APR = Annual Percentage Rate. 
5.99% APR for up to 12 months and is based on your personal credit history. Payments reflect principal and interest only. 12-month rate is payable in 12 monthly installments of $86.06 per $1,000. 
Loan amounts from $500.00 to $2,000.00. Stated rates are .50% higher without automatic payment. Other terms and conditions may apply.