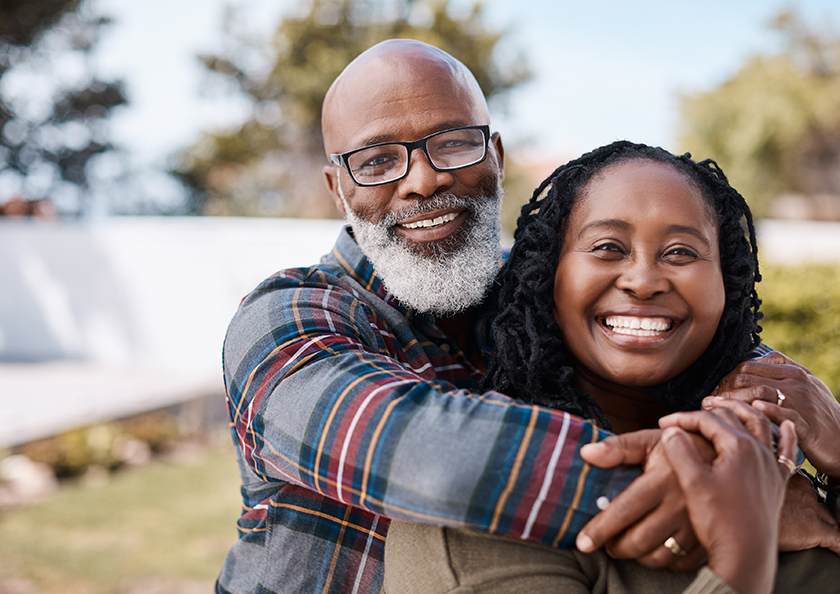 Certificates of Deposit & Money Market Accounts
Invest longer, save more
Explore your options
Investing with us is safe. All deposits are federally insured to at least $250,000 by the National Credit Union Administration (NCUA). Shares and deposits in excess of $250,000 are insured by the Massachusetts Share Insurance Corporation (MSIC).
Certificates of Deposit

Stow away your money and watch it grow. Certificates of Deposit are a reliable investment tool with a guaranteed rate of return.

Terms from 6 to 60 months
Opportunity to "bump up" to a higher yield on certain terms2
No monthly fees
Dividends that are compounded and credited monthly
Minimum deposit of $250

Money Market Accounts

The more you save, the higher your earnings rate will be. Enjoy the same deposit and withdrawal flexibility of a traditional savings account.

Tiered interest rates
No monthly fees
Access to incredible savings and discounts with Member Perks1
Receive ACH credits, including Direct Deposits, up to one (1) business day early
You'll love our great rates
Money Market Savings* Rates

Dividend Rate

APY*

*APY= Annual Percentage Yield. Rates are effective as of March 15, 2021, and are subject to change, after account opening, without notice. Requires a $1,000 minimum balance to open the account and you must maintain a minimum daily balance of $1,000 in your account each day to obtain the disclosed APY. Fees could reduce earnings on the account. A $5.00 Membership Account Required.

$1,000 – $9,999.99

0.150%

0.15%

$10,000 – $24,999.99

0.200%

0.20%

$25,000 - $49,999.99

0.200%

0.20%

$50,000 - $99,999.99

0.250%

0.25%

$100,000 and over

0.300%

0.30%
Certificates of Deposit

Term

Min. to Open

Interest Rate

APY*

* APY = Annual Percentage Yield. Rates are effective as of March 15, 2021. A penalty may be imposed for early withdrawal. A $250.00 minimum balance is required to open a Certificate of Deposit. Upon maturity, certificate may automatically roll into another term. Please check with a Member Service Representative for additional information.

**This certificate is available with a one-time bump-up option.

6 Months

$250.00

0.150%

0.15%

12 Months

$250.00

0.250%

0.25%

18 Months

$250.00

0.349%

0.35%

24 Months**

$250.00

0.399%

0.40%

30 Months

$250.00

0.449%

0.45%

36 Months

$250.00

0.499%

0.50%

42 Months**

$250.00

0.549%

0.55%

48 Months

$250.00

0.549%

0.55%

60 Months

$250.00

0.648%

0.65%
Certificates of Deposit and Money Market Accounts FAQs
A Certificate of Deposit (CD) is a form of savings account that earns interest at a fixed rate over a set period of time.
A minimum deposit of $250 is required to open your Certificate of Deposit (CD). Your CD must have a minimum balance of $250 to stay open.
The money inside your CD cannot be withdrawn without a penalty until the account has reached its maturity date. You will have a grace period of 10 calendar days after the maturity date to withdraw funds from your account.
Yes, you can deposit any amount into your account to add to your existing account balance. You get up to 8 free withdrawals from your Money Market Savings account—every withdrawal after that has a $1.50 fee.
Your account will not earn interest on the days that your account balance is below $1,000.
Ready to change your financial future?
Disclosures
1For business members, Members Perks is free with a Build Checking or BuildStrong Checking Account, and is $5.99 per month with a Community Checking account. For individuals, Member Perks is free for the first 90 days and then $5.99 per month, beginning on the first of the month after the 90-day free trial period has ended. Eligible consumer accounts include Fee Free Checking, Premier Checking, Senior Fee Free Checking, Senior Premier Checking, Statement Savings, Passbook Savings, Senior Statement Savings, Senior Passbook Savings and Money Market Savings.
2Available on certain terms.