Effective Steps to Take When You or Someone You Know Receives Malicious Phone Calls and Text Messages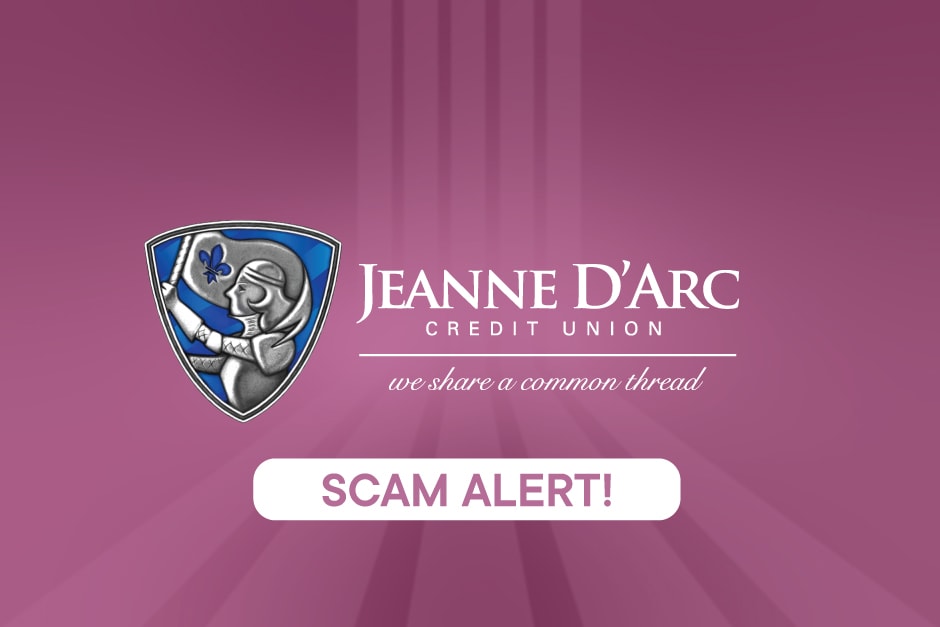 We have been made aware that both members, and non-members have been receiving spoofed calls and text messages from Jeanne D'Arc Credit Union phone numbers 978-452-5001 and 877-604-5328. While others have been receiving text messages from 864-753-2550 claiming to be Jeanne D'Arc Credit Union. These vishing attacks are commonly used to trick unsuspecting individuals into providing all kinds of personal information including account numbers, debit card pin number, online banking access, and other personal data that will lead to financial loss and/or identity theft.
Whenever the Credit Union reaches out to you, we will never ask for the full card number or full social security number; we already have this information. When our fraud center calls to verify a fraudulent charge, they may ask for a partial card number or the last four of your social security number, but never for a full card number, PIN, or 3-digit security code on the back of your card, and never for your login credentials for your online banking.
Never use the contact information provided in the email or text message the fraudster may have sent out.
Remember, we will never ask you for:
Your full ATM/Debit or Credit Card number
Your full social security number
Your ATM/Debit or Credit Card PIN
Your login credentials for your Online Banking
Here are some helpful actions that you can take if you or if anyone you know received these malicious phone calls or text messages:
Set up account alerts: Set account notifications to get alerts on transfers, savings goals, budgets, and authentication when someone tries to log into your account.
Update your password: If a cybercriminal gets ahold of one of your passwords, they will try to use it on different accounts. If you don't change passwords, you are giving them easy access to all of your accounts and information. Remember, never use the same password for multiple accounts
Monitor your account: When you log onto your Jeanne D'Arc online banking application and you view your accounts, double-check the transactions, and pending items. If something doesn't look right, you can report it and contact us if you need further assistance.
If you ever suspect your identity has been compromised for any reason, act immediately. You can find more information on how to take action if you're a victim of fraud on our website.  For added protection, Jeanne D'Arc offers identity theft protection through our Member Perks program.
If you should receive a call and/or a text message from the Credit Union phone number, and you are suspicious or concerned by information being asked of you, please hang up and call our phone number directly to confirm the call: 978-452-5001 or visit a branch for assistance.