Jeanne D'Arc teams with Lowell General to calm kids in the ED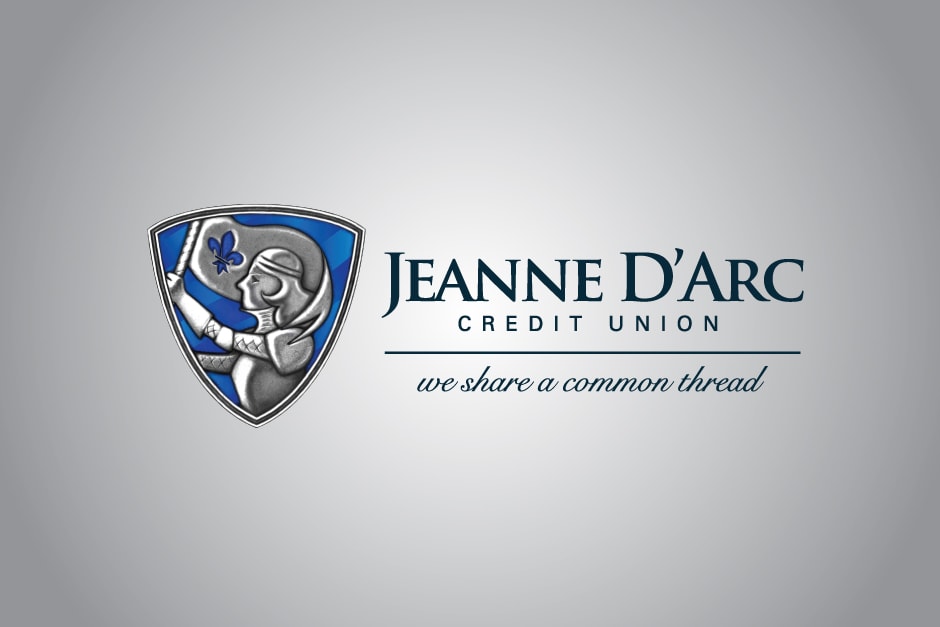 Jeanne D'Arc teams with Lowell General to calm kids in the ED
Lowell, Mass. – For kids, a trip to the Emergency Department can be a frightening experience. Jeanne D'Arc Credit Union (JDCU) teamed up with Lowell General Hospital to bring some smiles to those scared faces by donating the Smile Station, a cart full of toys that can have a real impact on young patients.
The Smile Station cart is loaded with card games, fidget toys, activity books, and more, all with the goal of distracting and entertaining a young patient in a time of high anxiety. Pediatric patients comprise about 1 in 5 visits to Lowell General's Emergency Department.
"The simple act of distracting a young patient can make a big difference in our ability to care for them, and can even improve outcomes," said Dr. Jose D. Ponce-Rios, Medical Director of Pediatric Emergency Medicine at Lowell General. "By reducing the patient's anxiety, it allows us to provide the care they need, whether it is providing medication, a shot, stitches or any other medical intervention."
The donation is part of the Small Acts That Give Back program, a longtime effort by Jeanne D'Arc to spread joy to neighbors and members of the community. A cart was donated to both the main and Saints campus Emergency Departments.
"We are happy that our partners at Lowell General presented us with this opportunity," said Mark S. Cochran, President & CEO, Jeanne D'Arc Credit Union.  "If we can help to ease the fears of the kids being treated and their siblings, and give them a reason to smile, we hope they'll remember their experience in a more positive light."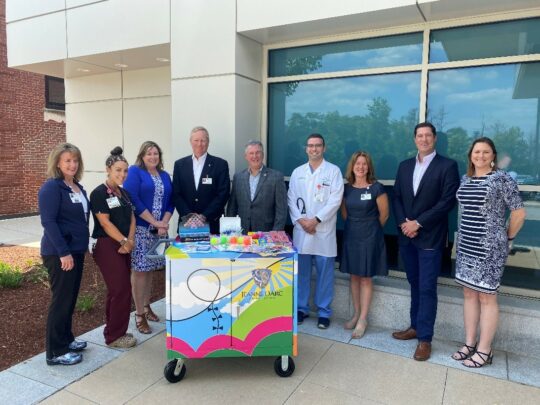 To learn more about the Small Acts that Give Back program, visit www.jdcu.com.
###
About Jeanne D'Arc Credit Union:
Jeanne D'Arc Credit Union was established in 1912 and is a full-service, community-based financial cooperative. Locally owned by 93,000 members with $1.7 billion in assets, Jeanne D'Arc operates eight full-service branches in Lowell, Dracut (2), Tyngsboro, Chelmsford, Methuen and Westford, Massachusetts and Nashua, New Hampshire; high-school branches at Lowell High, Dracut High, and Nashua High School South; a loan center in Lowell; and a mortgage center in Chelmsford.
Photo cutline: Pictured with a Smile Station at Lowell General's main campus are, from left,  Diane Maltais, Emergency Department Clinical Manager;  Carissa Babineau, ED Resource Nurse; Tracie McPadden, Director of ER Services and Urgent Care; Jody White, President & CEO, Lowell General Hospital and Circle Health; Mark Cochran, President & CEO, Jeanne D'Arc Credit Union; Dr. Jose D. Ponce-Rios, Lowell General Medical Director of Pediatric Emergency Medicine; Jennifer Hanson, Lowell General Director of Philanthropy; Michael Dubuque, Jeanne D'Arc CU Senior Vice President & Chief Member Experience Officer; and Alison Hughes, Jeanne D'Arc CU Community Engagement Officer.