Limit your COVID-19 fraud exposure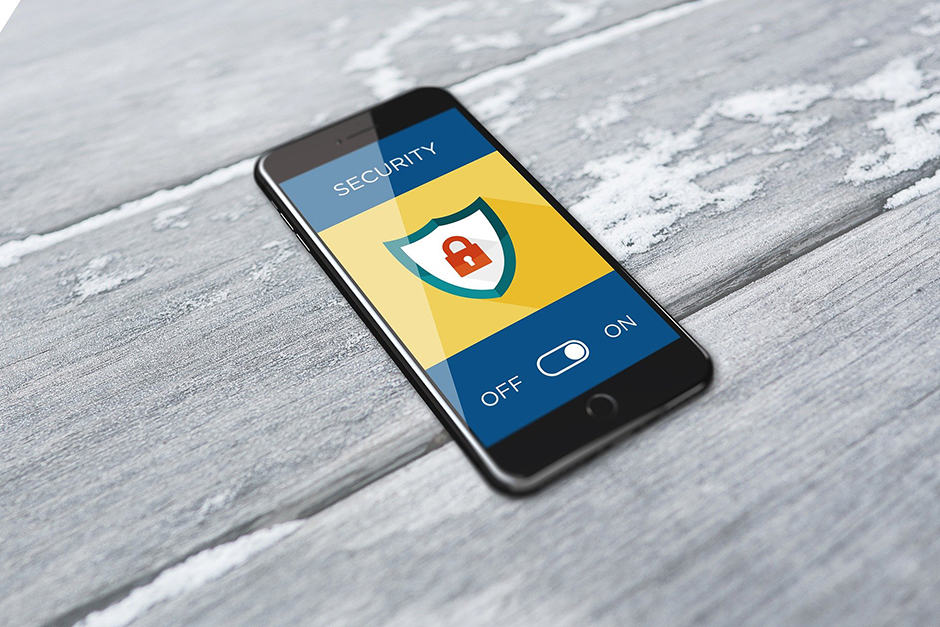 We are certainly living in uncertain times. The enemy we cannot see, the COVID-19 virus, is wreaking havoc with our daily lives. There are measures in place to protect our health including social distancing, donning a facemask, and self-quarantining. These actions are utilized to protect our physical wellness, but there is another enemy out there – the scam artist. These individuals are an equal threat to you and your financial wellness. While COVID-19 could impact your health, the fraud perpetrator is looking to steal your money or your identity.
The threat of being exposed to a financial scam is very real. Scams come in many forms: overpayment, job offers, claimed lottery winnings, make money quick schemes, and disaster-related help are just a few. They come through various channels including email, phone, text messages, and even your front door. While there are legitimate and reputable entities in the marketplace, there are many more who are not. Protect yourself!
Taking advantage of current events is a common tactic that cybercriminals use to fuel their malicious activities. With the global pandemic of COVID-19 and an overwhelming desire for the most current information, it can be difficult for users to ensure they are clicking on reliable resources.
A few common examples include:
Fake tests or cures. Individuals and businesses have been selling or marketing fake "cures" or "test kits" for COVID-19. These cures and test kits are unreliable, at best, and the scammers are simply taking advantage of the current pandemic to re-label products intended for other purposes. For more information on fraudulent actors and tests, check out resources from the S. Food and Drug Administration (FDA).
Illegitimate health organizations. Cybercriminals posing as affiliates to the World Health Organization (WHO), the Centers for Disease Control and Prevention (CDC), doctor's offices, and other health organizations will try to get you to click on a link, visit a website, open an attachment that is infected with malware or share sensitive information. This malicious activity might originate as a notice that you have been infected, your COVID-19 test results came back, or as a news story about what is happening around the world.
Malicious websites. Fake websites and applications that claim to share COVID-19 related information will install malware, steal your personal information, or cause other harm. In these instances, the websites and applications may claim to share news, testing results, or other resources.
However, they are only seeking login credentials, bank account information, or a means to infect your devices with malware.
Fraudulent charities. There has been an uptick in websites seeking donations for illegitimate or non-existent charitable organizations. Fake charity and donation websites will try to take advantage of one's goodwill. Instead of donating the money to a good cause, these fake charities keep it for themselves.
Social Media. There is a lot of social media sharing of personal information going on. Be careful what you share. You could be giving away personal information and clues to passwords and security questions.
Remember to be vigilant, cyber actors are very likely to adapt and evolve to the nation's situation and continue to use new methods to exploit COVID-19 worldwide. By taking the four precautions below, you can better protect yourself from these threats:
Avoid clicking on links and attachments in unsolicited or unusual emails, text messages, and social media posts.
Only utilize trusted sources, such as government websites, for accurate and fact-based information pertaining to the pandemic situation.

Federal Emergency Management Agency (FEMA) recommends only visiting trusted sources for information such as www.coronavirus.gov, or your state and local government's official websites (and associated social media accounts) for instructions and information specific to your community.

NEVER give out your personal information, including banking information, Social Security Number, or other personally identifiable information over the phone or email.
Always verify a charity's authenticity before making donations. For assistance with verification, utilize the Federal Trade Commission's (FTC) page on Charity Scams.
You are the one to manage both your physical and financial wellness. You know the cliché, if it sounds too good to be true, it probably is.
George Villaras is the AVP – Financial Risk Management at Jeanne D'Arc Credit Union
Subscribe to The Money Mill to get a link to our free online financial wellness program that's designed to help you successfully manage your financial life. Plus, you'll receive emails whenever we publish a new article so you'll never miss a beat! We promise, no junk mail.