Why Transferring Your Car Loan Could Be The Best Decision You Could Make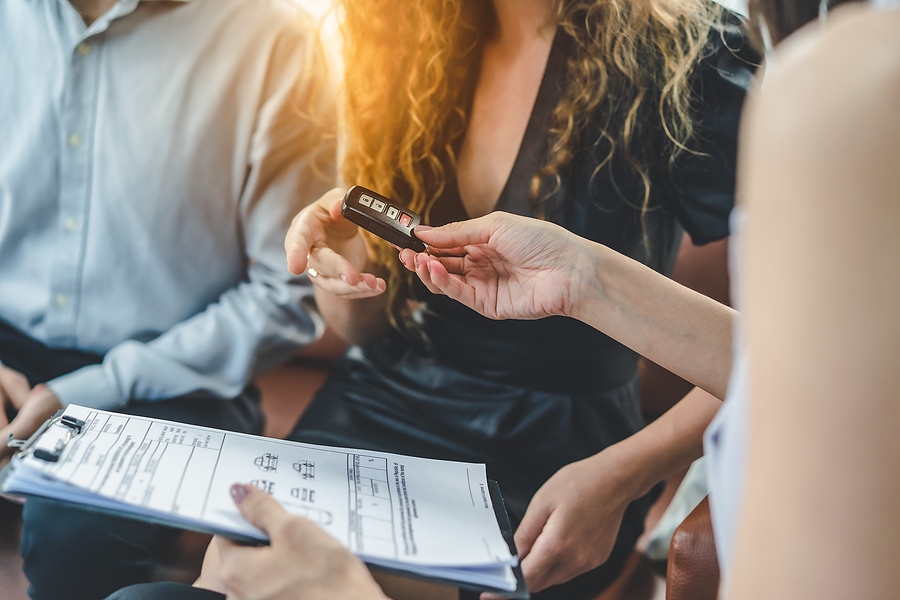 Are you thinking about transferring your car loan to another bank? If so, you might want to consider transferring it to a credit union instead.
Credit unions are often overlooked in favor of large banks. But this can be a mistake. There are many benefits that credit unions offer their members that banks can't match.
Before you apply for a car loan with a bank, be sure to contact a credit union to see how it compares. You might just be surprised by what it has to offer. 
Lower Interest Rates
One of the best reasons to transfer your car loan to a credit union is to save money on interest. Credit unions typically offer car loans with interest rates that are 1% to 2% lower than banks. That may not sound like much, but the savings can be significant if you still have several years of payments to make.
Lower Minimum Loan Amounts
Banks usually have minimum loan amounts that they will consider. They make money from the interest they charge on the money they lend. If a loan falls below a certain amount, the bank won't earn enough profit to make it worth their time.
Credit unions have a great deal of flexibility in how much they can loan someone. As not for profit organizations, they are more concerned with serving the needs of their members than earning a profit. 
Better Customer Service
Credit unions are known for having excellent customer service. This is because they are usually local to the communities they serve instead of having many branches that serve a large region.
Credit unions are also owned by their members instead of being owned by investors. The people a credit union serves aren't just customers they are members, and are the owners themselves. Because of their strong community ties, credit unions work hard to make sure they provide a high level of service to everyone who joins. 
Simple Loan Applications
Applying for a car loan through a credit union is usually a simple process. After you become a member, you can apply for a car loan in person or online. It may even be possible to apply by phone.
Take Advantage of Other Services
To obtain a car loan with a credit union, you will first have to become a member. After joining, you may also want to consider the credit union's other services – like checking and savings accounts. Credit unions usually have lower fees than banks, allowing you to save money in areas other than loans. 
Joining a Credit Union Is Easy
There was a time when to join a credit union you had to work at a certain company or government agency. But those days are long gone. It's now very easy to join one. Most credit unions allow anyone to become a member.
If you are unsure of the requirements to join a credit union, just ask. The process to become a member and open an account is usually simple and can be done in one visit.
A Credit Union May Offer Auto-Pay
Accidents happen. Even those who are careful about always making their car payments on time can sometimes become distracted by work, family obligations, and other things and miss a payment.
Unfortunately, a missed car payment can end up as a stain on your credit report and impact your credit score. Negative information stays on your credit report for seven years. Multiple missed payments could lower your credit score significantly and make it more difficult to obtain loans in the future.
If you have a checking or savings account with the credit union you have your car loan with, you may be able to arrange to have your monthly payments automatically deducted from your account. It's one less thing in life you have to worry about. 
Extending Your Repayment Terms
Another reason to consider transferring your car loan to a credit union is if you need to extend the length of your loan to lower your monthly payments.
For example, if you currently have 24 payments remaining with your current car loan but your budget is tight, you may be able to obtain a new loan for 36 months. Although you will end up paying more in interest with the new loan because it is longer, your monthly payments will be lower, thus giving you more room in your budget. 
Greater Chance of Loan Approval
Large banks usually have rigid lending standards. Those who don't qualify are simply not given a loan. In comparison, credit unions have more flexibility in lending.
Credit unions form long-term relationships with their members. If you have a low credit score, for example, a credit union representative may look for ways to help you qualify for a loan anyway. Instead of reducing your application to a go or no-go decision, a credit union will be more inclined to look beyond your credit score and assess other factors. 
Find Out How Much You Can Save
Before applying for a new car loan, find out how much you can save with Jeanne D'Arc Credit Union's online car payment calculator. You can select loan terms of either 48 or 65 months and enter the value of the vehicle you are interested in to see monthly payment amounts with current interest rates.