Jeanne D'Arc Credit Union Awards $1,000 to Local Hometown Heroes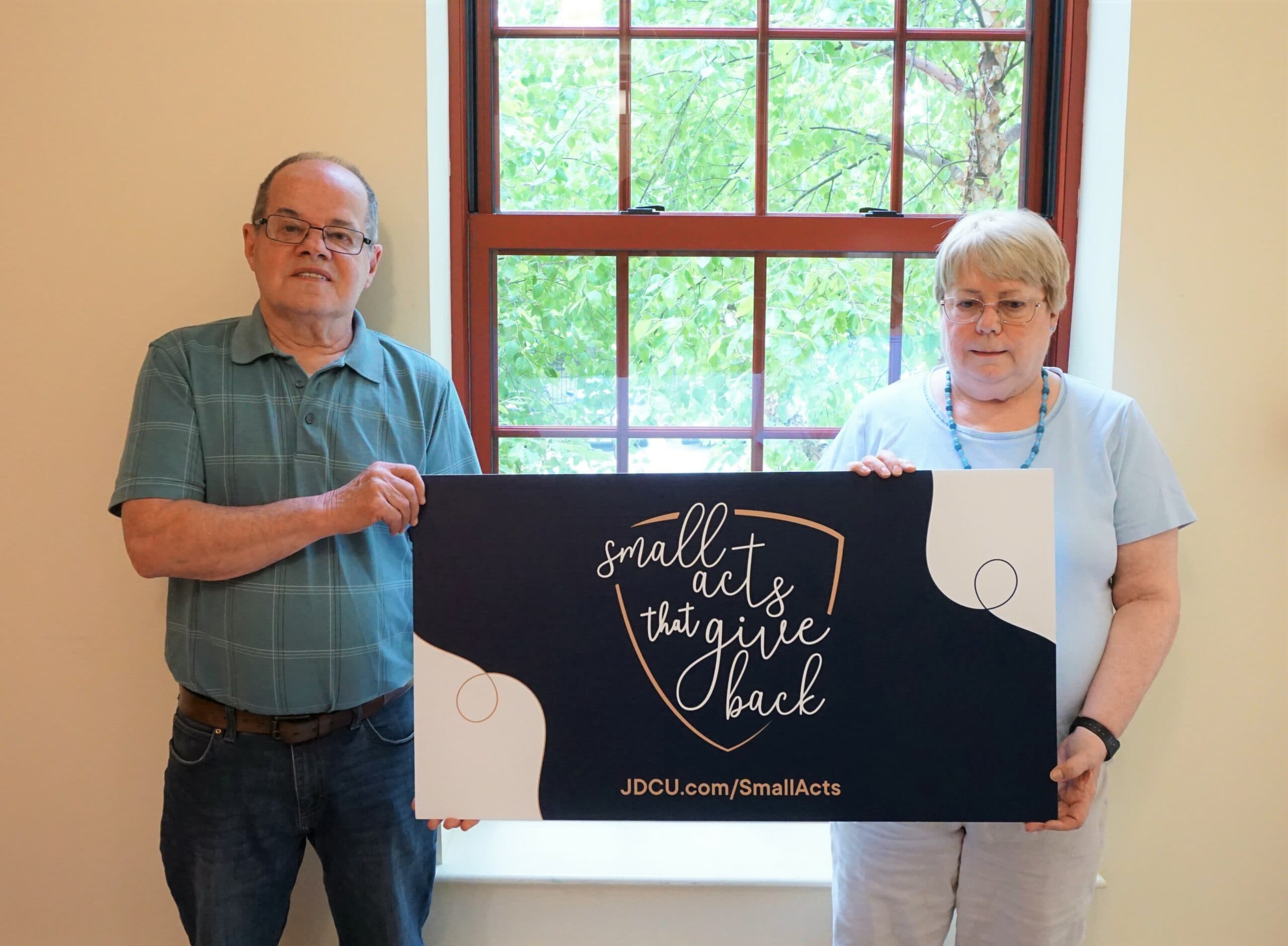 LOWELL, MA – Jeanne D'Arc Credit Union recently awarded a total of $1,000 to four local "Hometown Heroes" through its Small Acts That Give Back initiative.
Between May 24th and June 18th, Jeanne D'Arc gave community members a chance to nominate someone in their community who has gone above and beyond to help others. The Credit Union received a total of 75 submissions, all of which described someone who has made an impact in their community.
"There were so many deserving people nominated," said Mark S. Cochran, President & CEO. "These individuals stood out above the rest, and we're happy to celebrate them, but we'd also like to thank all those who are doing so much to improve the lives of others in our community."
The winners of the 2021 Hometown Heroes campaign. who each received $250 are Kathy Booth, Ronnie Hoey, Brad Buitenhuys, and Tom and Judy Sylvia.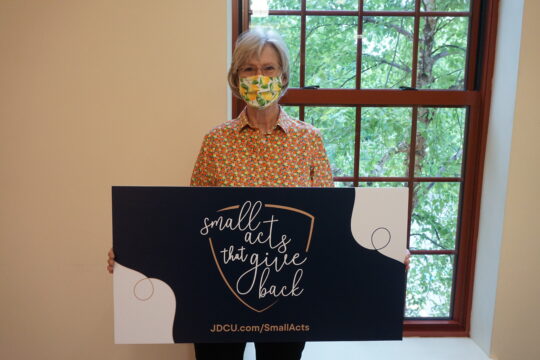 Kathy Booth worked tirelessly to supply fun and comfortable masks for everyone in her community during the COVID-19 pandemic. She also provided hundreds of masks for frontline workers to aid them during these trying times. She was nominated by Rebecca Bishop of Carlisle, MA.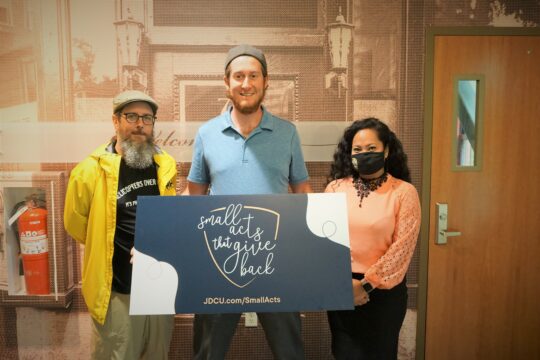 Brad Buitenhuys of Lowell, is the founder and leader of Lowell Litter Krewe. The organization collects trash in Lowell and disposes of it properly to nearby dumps. Brad has rallied volunteers and encourages community engagement while removing 45,000+ pounds of trash. He was nominated by Edward Read of Lowell, MA.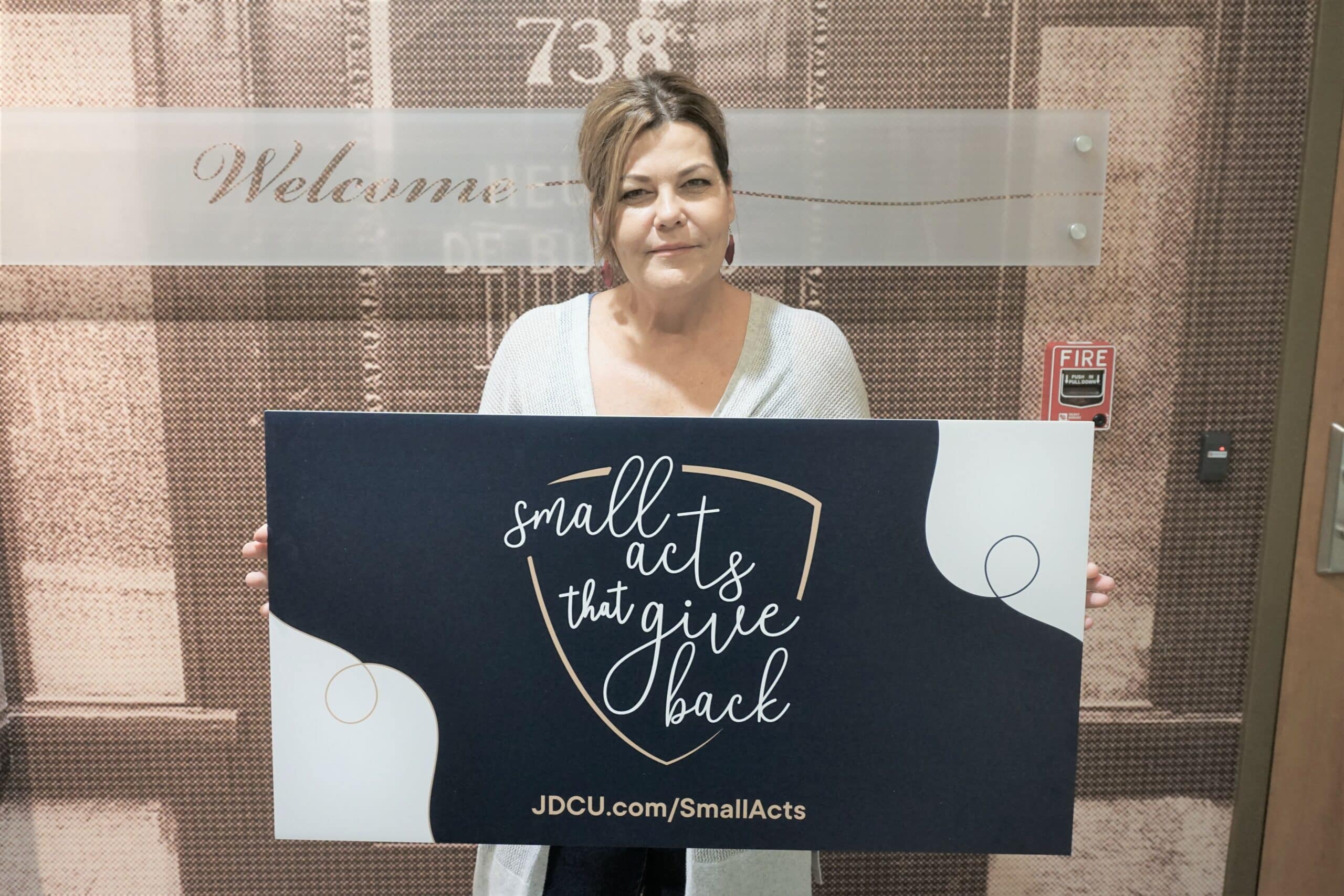 Ronnie Hoey took it upon herself to help the less fortunate in her community. Last winter, she drove around handing out blankets, gloves, hats, and socks to those in need, to make sure everyone is warm during these bitter New England winters. She was nominated by Kathy Moriarty of North Chelmsford, MA.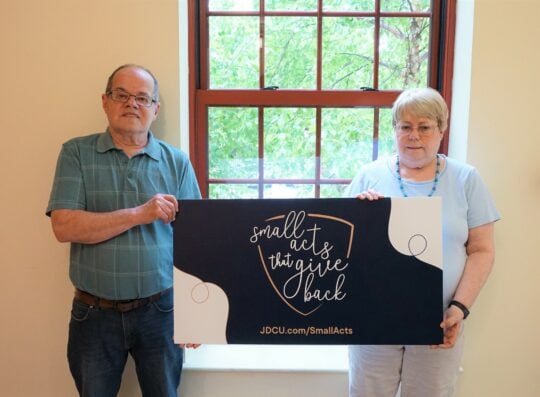 The final winners are Tom and Judy Sylvia of North Chelmsford, MA. Tom and Judy started a food drive in their neighborhood for the Chelmsford Food Pantry. Each week they collect the donations and bring them to the food pantry. They started collecting during the COVID-19 pandemic, and they have been continuing their efforts during 2021. Tom and Judy were nominated by Carole Hunt of North Chelmsford, MA.