Jeanne D'Arc Credit Union Staff Announcement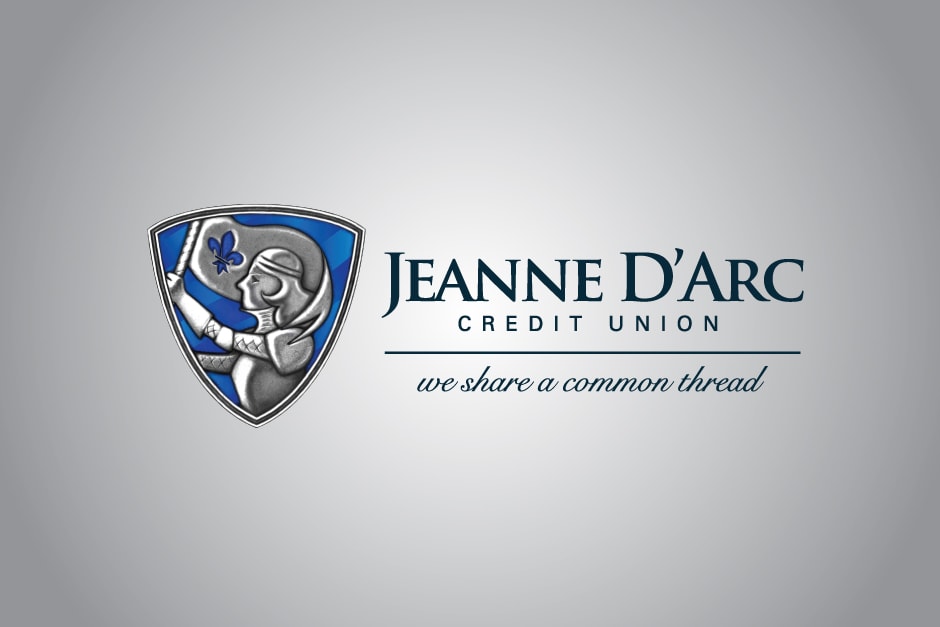 Mark S. Cochran, President and Chief Executive Officer of Jeanne D'Arc Credit Union, together with the Executive Team, are pleased to announce the recent promotions of four employees and two additions to the Jeanne D'Arc team.
Emily Farnham to Vice President, Electronic Services
Emily began her career at Jeanne D'Arc in 2004 and has been intricately involved over the last 16 years working to grow the Credit Union in Member and Electronic Services. She recently held the role of Assistant Vice President, Payment Services, until promoted to her new role as Vice President of Electronic Services. She will continue to be involved in Electronic Services and Credit Card Processing operations in her new position. Farnham holds a Bachelor's degree from the New England College of Business and Finance. She and her fiancé live in Lowell, Massachusetts.
Nisa Fagundes to Assistant Treasurer, Mortgage Operations
Nisa has worked in mortgage lending for more than twenty-five years. She joined the Jeanne D'Arc team in 2005 as a Senior Real Estate Loan Underwriter. In 2015, she was promoted to Mortgage Operations Supervisor. Now with her most recent promotion to Assistant Treasurer, Mortgage Operations, she will be overseeing staff and managing the day-to-day activities of the mortgage department. Fagundes has her Business Management Certificate from Newbury College and a Paralegal Certificate from Northeastern University. She is married, has two daughters, and lives in Tyngsborough, Massachusetts.
Christine Alward to Assistant Treasurer, Member Experience Officer
A Jeanne D'Arc veteran of 19 years, Christine Alward has experience in many areas of the Credit Union. In her most recent role as the Applications Support Analyst, Alward specialized in core processing, digital platform, and account solutions. As Assistant Treasurer, Member Experience Officer, she will be assisting and supporting the Member Experience team, including Jeanne D'Arc branches, Member Contact Center, and the IRA department. Outside of COVID-19 restrictions, she volunteers frequently at Jeanne D'Arc Credit Union events. Christine lives in Nashua, New Hampshire, with her husband and two sons.
Katie Allard to Assistant Vice President, System Applications
With well over 20 years of Credit Union experience, Katie has been a steady part of the Jeanne D'Arc team since 1993 when she started as a Teller. Most notable is her contribution in the creation and implementation of Online & Mobile Banking. In her new role, Allard will continue to lead all essential technology application updates, including data reporting and project management. She earned her bachelor's in Business Administration from UMass Lowell. Allard lives in Hudson, New Hampshire with her husband and three children.
Patrick Coen named Vice President, Technology Operations
Patrick Coen, a seasoned tech professional, brings to Jeanne D'Arc his diverse background in IT corporate policy development, process optimization, and operational planning and execution. With his strong background in technology, Coen has been crucial in enhancing Jeanne D'Arc's most critical system updates and maintenance. He has a Masters in Information Systems from Bentley University and an MBA from Suffolk University. Both Mr. Coen and his wife live in Norwood, Massachusetts. They are the parents to three children and grandparents to two grandchildren.
Fady Sidhom joined as Assistant Treasurer, Outbound Contact Manager
Sidhom joined Jeanne D'Arc in March 2020, entering the Credit Union with years of experience in banking and management, acquiring multiple banking awards along the way. In his new role, Sidhom has been tasked with the oversight of the Outbound Contact and Digital Contact teams in the Member Contact Center. He has a Bachelor of Science in Criminal Justice and a minor in Psychology from UMass Lowell. Sidhom is a resident of Chelmsford, Massachusetts, and is active among the local organizations within the community.