3 Easy Ways to Protect Your Personal and Banking Information from Fraudsters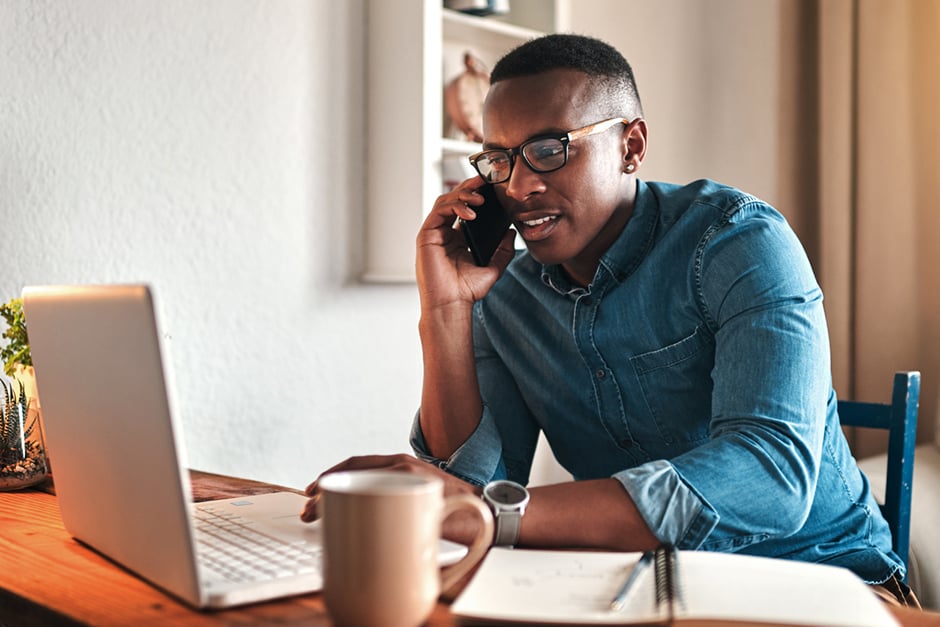 This was certainly a year of change. The pandemic has given us new responsibilities such as mask-wearing, frequent hand sanitizing, and social distancing. We had to learn new protocols for shopping – one-way aisles and entry lines, and contactless delivery is now a preferred method of ordering out. Banking for a lot of you has changed as well; with the adoption of online banking and all the conveniences it brings. These are unusual times that call for patience and awareness.
If you are an online banking user, you know the convenience (and personal safety) of banking from your home; to make a remote deposit, pay a bill, or pay someone money with person-to-person funds transfer. This is a safe and user-friendly way to fulfill your banking needs while protecting your health. It's great, however, as with every process, there are threats you must be aware of to successfully utilize this process.
The ever-present threat is being scammed. Con artists are constantly looking for means to trick you out of your money. With online banking, this can occur with a fraudulent email, phone call, or text message from someone purporting to be from the Credit Union. These fraudsters are smart. They will present a legitimate-looking or sounding scenario and request urgent action. Stop right there!
Think about what is being asked: does this sound right for your account? If you are being asked about a recent person to person transfer that you made, question if you did recently authorize one.
Don't provide any information in response to the request.
Call the Credit Union directly and inquire about your account and validate if there is any problem.
Your awareness and patience will help you work through this request. A quick response is what the fraudsters expect, preying on your emotions while you are distracted. You are your first and best line of defense against fraud.
How to protect yourself further:
Review your banking transactions frequently to confirm successful execution.
Confirm that your information for person-to-person transfers is valid and correct.
Monitor your banking activity yourself. Set up transaction alerts to inform you of transfer and transaction activity, including general access.
Keeping your personal and banking information safe during these unprecedented times of change takes effort. If you follow the 3 steps listed above and keep up to date with current frauds and scams, then you'll not only help protect yourself, but you'll also be able to prevent others from falling victim along the way.
Learn More About Fraud Education and Protection
Subscribe to The Money Mill to get a link to our free online financial wellness program that's designed to help you successfully manage your financial life. Plus, you'll receive emails whenever we publish a new article so you'll never miss a beat!