8 Stimulus Check Fraud Warning Signs You Should Be Aware Of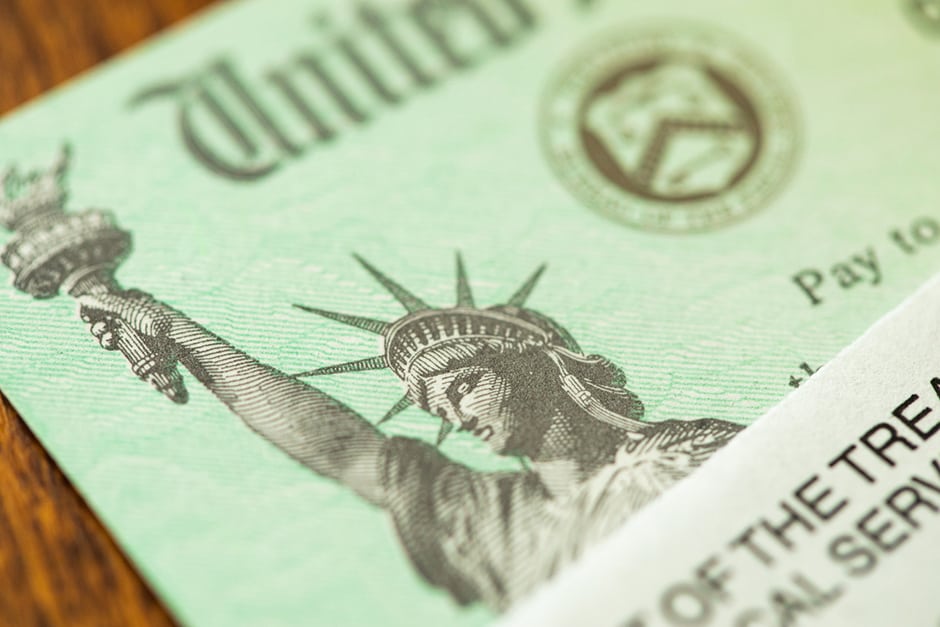 As Americans anticipate a second stimulus check, financial and security institutions around the country are preparing for the inevitable fraud scams targeting both consumers and the financial services industry.
To combat these scams from affecting yourself and your loved ones, CNET, with the help of the Financial Services Information Sharing and Analysis Center (FS-ISAC), have put together a list of warning signs to be aware of.
The Top Eight Warning Signs of Stimulus Check Fraud:
You're told by text there's a second check coming.
You're asked to verify or provide financial information by phone, email or text to speed up the delivery of your payment.
The person you're talking to via phone, email or text uses language other than "economic impact payment".
You're a retiree who normally doesn't file a tax return, and someone offers to submit information for you, or claims you must verify information before getting your payment.
You receive a bogus check in the mail.
Someone tells you they can get you your payment faster.
You receive email attachments promising special information about payments or refunds.
You're told you have to pay to get your check or direct deposit.
If you believe your information has already been compromised, the Federal Trade Commission (FTC) provides a helpful step-by-step guide to report identity theft and offers a personal recovery plan, which can help you get your money and information away from the thieves and back into your own hands.
It's important to be aware that stimulus checks are for your own personal use and benefit, and you should not give out your checking/savings account information to any another individual to receive stimulus money, as it may be blocked and returned by your financial institution if the funds going towards your account aren't associated with the name on the check.
Subscribe to The Money Mill to get a link to our free online financial wellness program that's designed to help you successfully manage your financial life. Plus, you'll receive emails whenever we publish a new article so you'll never miss a beat!