Is There A Minimum Mortgage Loan Amount?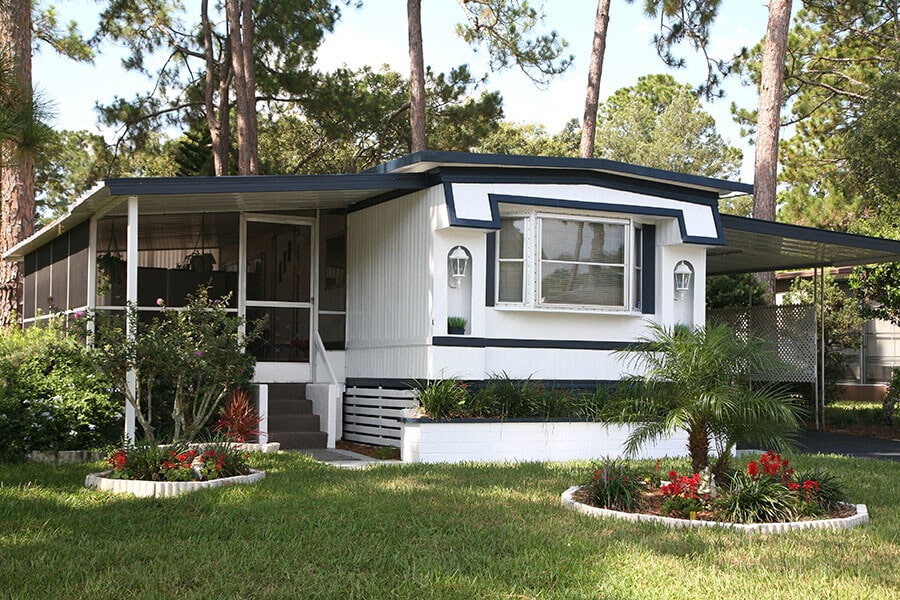 Most homebuyers focus on the maximum loan amount they can get approved for, but is there a minimum mortgage loan amount?
Is this even a thing? Short answer: yes and no.
Yes, there are minimum mortgage loan amounts, and it may not be as simple when shopping for those loans. Most lenders share their maximum mortgage amounts upfront while omitting the minimum. It takes a keen mortgage sleuth to find lenders willing to offer small mortgage loans.
Identifying lenders who approve small loans is hard, but certainly not impossible. Understanding the various reasons homebuyers are in the market for small loans helps narrow the search.
(Important to note: not every lender will have the same minimum as others).
What is an Average Minimum Mortgage Loan Amount?
No lender is alike. When it comes to mortgages, different lenders provide different products. The qualifications for approval, interest rates, closing costs, and additional fees are as diverse as the products they offer.
Weeding through various lenders and the services they provide is challenging, especially for loans below $60,000 (except unconventional, specialized mortgage loans). It is always important to do your homework and educate yourself on the ins and outs of mortgage loans.
Factors to Consider When Looking for a Small Mortgage Loan
Consider the following when shopping for minimum mortgage loan amounts.
Smaller loans don't necessarily mean smaller fees or interest rates
The larger the loan, the more profitable it is for lenders.
Don't pressure yourself to settle on the first lender offering a minimum within your range. The devil is in the details. Within those details might be a higher interest rate. Determining the total amount, including the purchase of the home, fees, and closing costs may increase your loan amount. It could ultimately save you more money on a lower interest rate.
Protect your credit; get prequalified before shopping for loans
Despite the array of products, loan amounts, and rates lenders offer; the qualifications for loans are very similar. Every time a lender checks your credit, it lowers your score slightly. If you are on the cusp of a good credit score and a fair credit score, take the necessary steps to insulate your score. A general rule of thumb: the higher the credit score, the lower the interest rate.
What lenders want for loan approval
Good credit score: Government-backed mortgages, such as the Veterans Administration (VA) loan may require a minimum score of 620. Government-backed loans are more forgiving of lower credit scores, not the same for private lenders. Qualifying for a loan doesn't equate to a standard interest rate. If you are in the market to buy a home, review your score carefully, and try to resolve any blemishes.
Income: Will you be able to pay your monthly loan payments? Most loans, including federally-back loans, require proof of income. If you're switching jobs, include an offer letter stating your starting salary.
Money down: Larger lenders may require a 20% down payment. The good news, they aren't always set in stone. Some lenders will accept as low as 5%. VA loans allow for zero down.
Where to Look for Minimum Mortgage Loan Amounts
Just like you have your pick of where to open a checking account or apply for a credit card, you have many options for seeking out a minimum mortgage loan amount.
Small Community or Regional Banks
Smaller banks have more flexibility than larger ones. They understand, like the housing market, that mortgages aren't one-size-fits-all either. Small banks are more in tune with the local housing market.
The minimum mortgage loan amount for large banks might be $150,000 across the board. Types of homes selling for $400,000 in sprawling metro areas, may only sell for $100,000 in smaller markets. Small banks have an opportunity to capitalize on a swath of buyers rejected by the big guys.
Another advantage to small banks is personalized service. Customers are less likely to get lost in the shuffle and have more interaction with lenders. They see you as a person, not an application.
Lastly, small banks are more community-oriented. They benefit when people invest in their communities. It is in their best interest to work with you.
Credit Unions
Like small banks, credit unions are member-centered. Since credit unions aren't focused on profits, members benefit from lower interest rates and zero pressure to purchase a larger mortgage. When lenders aren't motivated by profits; mortgage minimums, interest rates, and fees aren't as much of an issue.
Alternatives, Non-Traditional Loans
The government has several mortgage loan programs. Each loan program has different requirements.
Government-backed loans offer lower interest rates. Some examples include VA loans, FHA (Federal Housing Authority) loans, and HUD (Housing and Urban Development) loans. There are dozens of loan programs offered by federal and state governments. They are worth the time and effort to research.
Non-Traditional Homes
There are also specialized loans available for non-traditional homes.
Tiny homes: The trendy, eco-friendly alternative to mobile living typically average $30,000-60,000.
Manufactured/modular homes: Prefabricated homes are constructed in multiple pieces offsite, transferred by truck, and completed onsite. They offer a wide range of sizes. The average cost is $270,000.
Mobile homes: Commonly referred to as trailers. They come in three different sizes: single, double, and triple wide, with the average cost of a mobile home being $88,200.
Like all other loans, approval requirements for non-traditional homes vary. Some lenders may require a pre-built foundation or the purchase of land for the structure before approving the loan. Don't let yourself get caught off guard by the fine print.
Explore Small Mortgage Loan Options
With a little direction and plenty of time for research, you should be able to discover several options to work within your budget. Small banks, and especially credit unions are committed to helping members achieve homeownership goals! Having trusted financial representatives on your side will help the loan process go from stressful, to stress-free.