Jeanne D'Arc Credit Union Announces 13th Annual We Share A Common Thread Foundation Fundraiser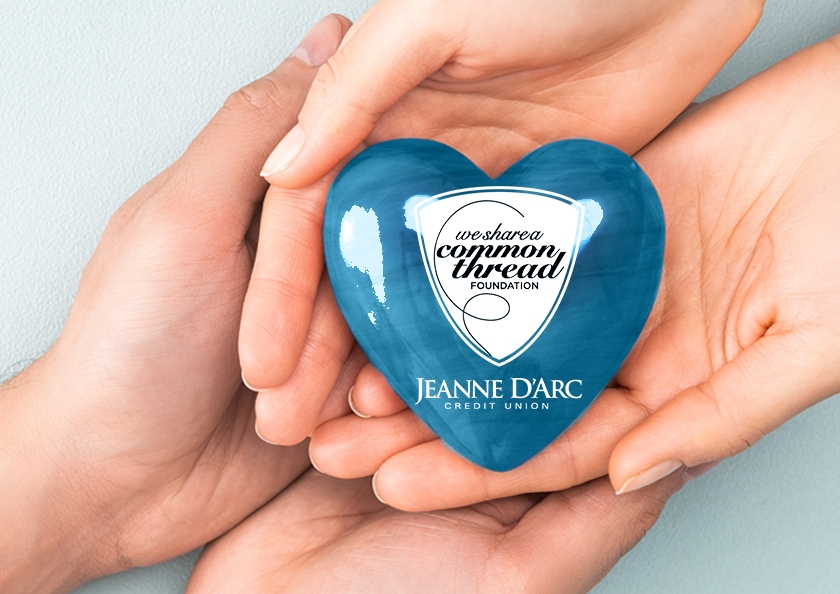 LOWELL, MA– Jeanne D'Arc Credit Union is excited to announce its thirteenth annual We Share A Common Thread Foundation Fundraiser to be held on Wednesday, March 29, 2023, from 6:00 pm to 10:00 pm at the Lowell Memorial Auditorium.
The We Share A Common Thread Foundation was established in 2011 to provide monetary support to numerous charities and organizations throughout the Greater Lowell area that support the Foundation's five missions, food, shelter, clothing, healthcare, and education.
The event will once again bring together, Jeanne D'Arc employees, members, business partners, and community supporters to enjoy a night out to benefit hundreds of nonprofit organizations. The night will be filled with live music from Martin and Kelly and tasting stations from various local restaurants including Grazie Italian Restaurant in Dracut, MA, Chateau Merrimack in Tyngsborough, MA, Owen and Ollie's in Dracut MA, and Artisan Café at the Greater Lowell Technical High School. There will also be silent auction items, games, and the ever-popular basket raffle is back again this year.
Funds raised during this fun-filled night will be distributed to hundreds of worthy nonprofit organizations within Greater Lowell and surrounding communities. In 2022 more than $110,000 was raised and distributed to 141 local organizations.
The Foundation is seeking donations and sponsorships. More information can be found at www.WSACT.com. Tickets to the event can also be purchased here for $25 each or $250 for a table of 10.
For additional information regarding sponsorships, donations, or to purchase a table contact Alison Hughes at Alison.[email protected] or at 978-323-4712.