Jeanne D'Arc Credit Union Awards $1,500 to Project Kompass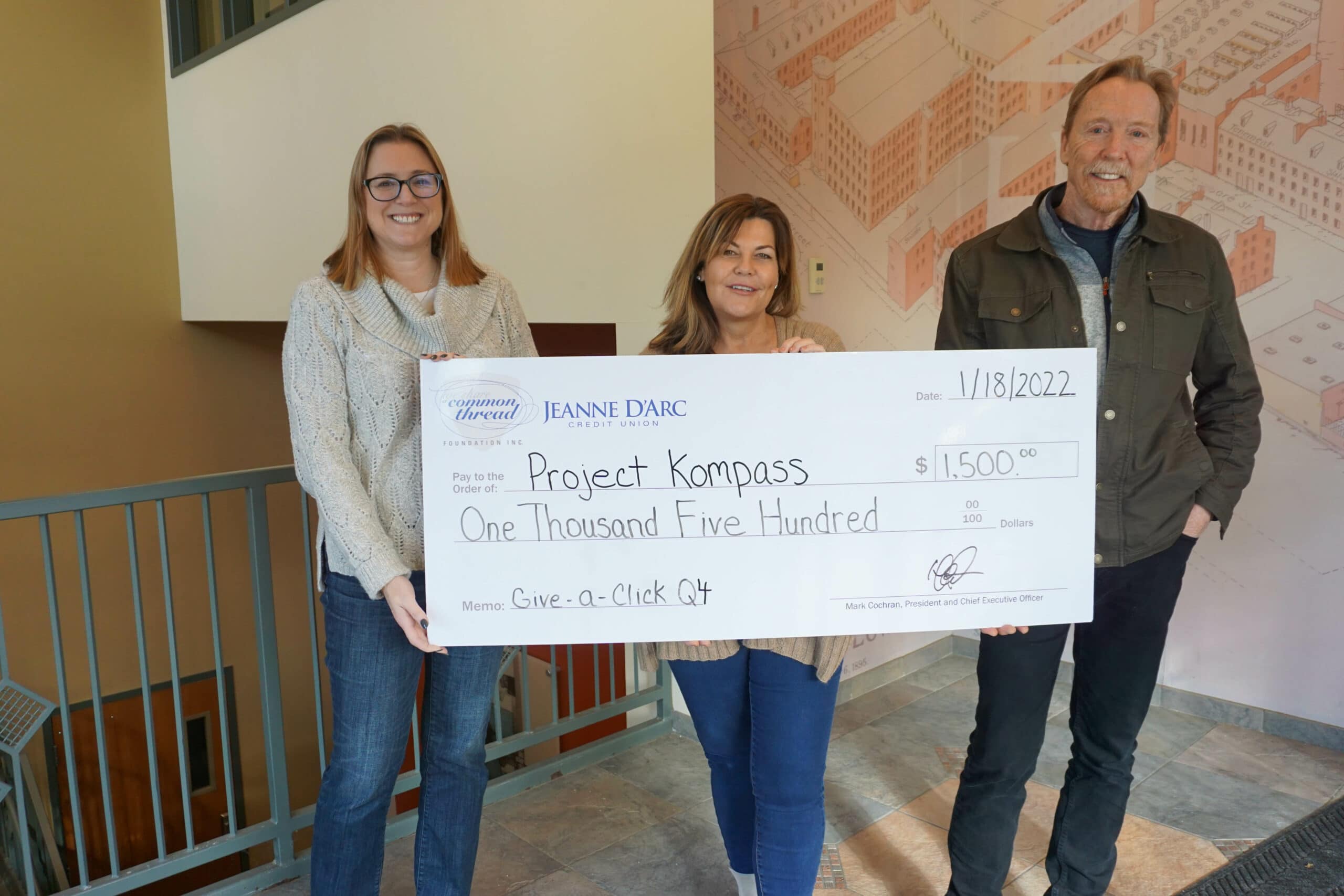 LOWELL, MA – Jeanne D'Arc Credit Union is pleased to present Project Kompass with a $1,500 donation, through their fourth-quarter Give-A-Click campaign.
The Give-A-Click campaign runs quarterly on the We Share a Common Thread Foundation website (WSACT.com). Community members visit the site, learn about the worthy non-profit contestants, and cast their vote for the one they would like to support. The organization with the most votes at the end of the quarter is awarded a $1,500 donation from the Foundation.
Project Kompass is a private organization whose mission is to provide housing and services to homeless young adults in the Merrimack Valley area. Since its inception in 2020, they focus on providing housing, transportation, and educational assistance to those young adults in need. With the help of local vendors and businesses, Project Kompass helps their residents get back on their feet by assisting with car maintenance, providing clothing, and helping them find jobs to become financially independent. Since opening their first house in North Chelmsford, Project Kompass has grown and is now expanding into Lowell, opening another house to aid an additional fourteen individuals. As a private organization, Project Kompass does not rely on state or federal government money to run its programs.
"This money will help allow us to continue doing these ad hoc type events and to continue to assist our young girls. Whether they're with us currently or with us previously, we still want to be there as needed, said Ronnie Hoey, Co-Founder, and Executive Director.
"Through our Give-A-Click program, not only are we able to make donations to so many worthy causes, but the voting process allows us to educate the public about these organizations who are doing so much for our communities," said Mark S. Cochran, President and Chief Executive Officer at Jeanne D'Arc Credit Union.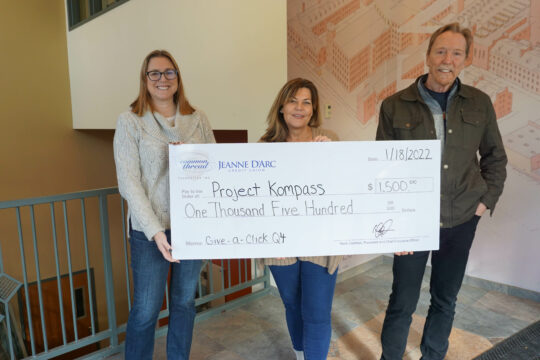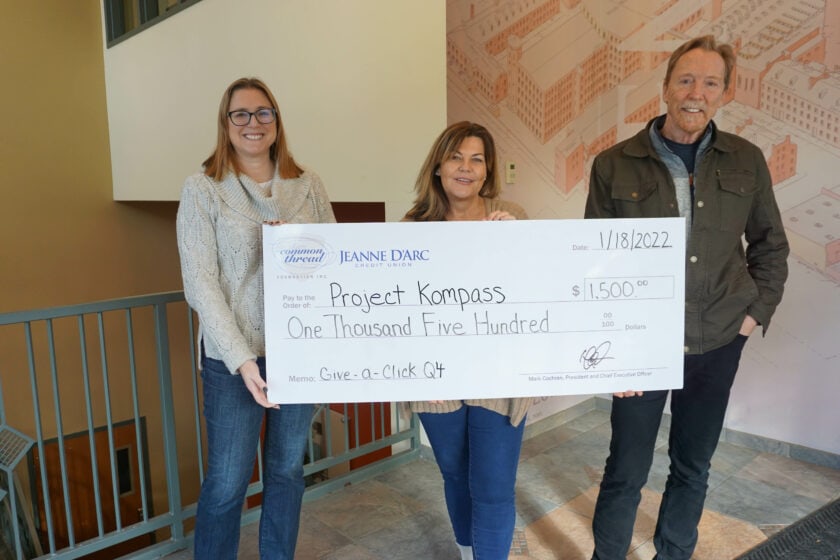 Ronnie Hoey, middle, Co-Founder and Executive Director of Project Kompass, and Dave Aldrich, right, Board Chairman and Co-Founder of Project Kompass accepting a check from Alison Hughes, left, AVP- Community Engagement Officer, as the winner of Jeanne D'Arc Credit Union's fourth-quarter Give-A-Click Campaign.