Jeanne D'Arc Credit Union Awards $1,500 to Saint Michael School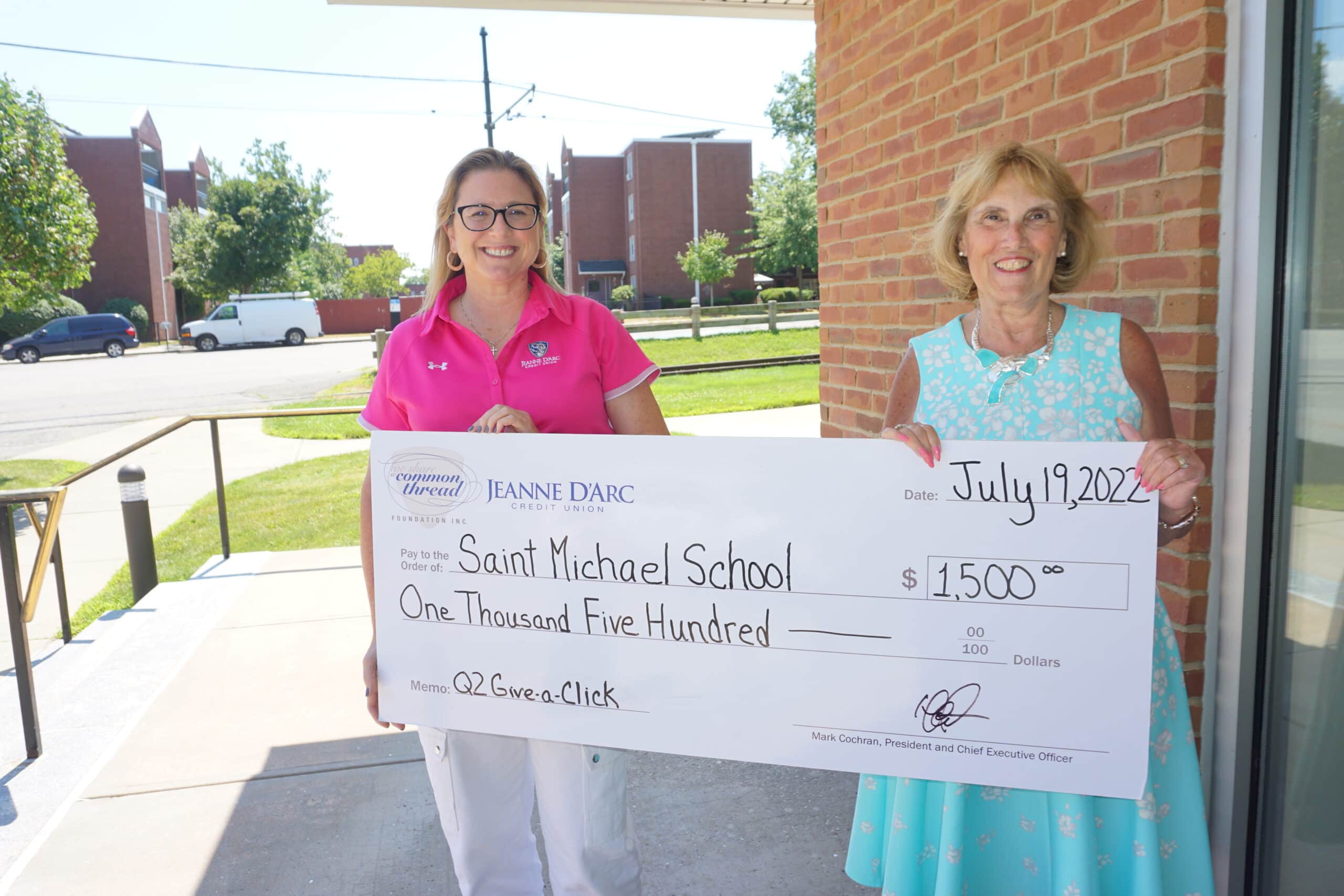 LOWELL, MA – Jeanne D'Arc Credit Union is pleased to present Saint Michael School with a $1,500 donation, as the second quarter winner of the organization's Give-A-Click campaign.
The Give-A-Click program runs quarterly on the We Share a Common Thread Foundation website (WSACT.com). Community members visit the site, learn about the worthy non-profit contestants, and cast their vote for the one they would like to support. The organization with the most votes at the end of the quarter is awarded a $1,500 donation from the Foundation. The nominees for last quarter's Give-A-Click campaign were St. Paul's Soup Kitchen, The Bike Connector, and Saint Michael School in Lowell.
Established in 1889, Saint Michael School is a Lowell-based Catholic School whose mission is to provide a strong academic foundation for preschool through eighth-grade students. They serve over 250 students and teach them to become life-long learners through teamwork, mutual respect, and responsibility. Saint Michael School wants its children to be well-rounded, so along with a traditional academic curriculum, they also offer a variety of art, music, and computer classes. They also want their students to grow outside of the classroom and are raising funds to build a school playground that would allow the children to develop skills that will last them a lifetime.
"When the children go out to play for recess, they play in our parking lot. We decided to designate a place for them to play and create a playground. The $1,500 from Jeanne D'Arc will help to get our playground up and running," said Mary Fran Chisholm, Principal Emeritus Operations Consultant.
"We are excited for the students and faculty of St. Michael School to have been chosen by the community to be the recipient of our second quarter Give-A-Click Campaign," said Mark S. Cochran, President and Chief Executive Officer.
Community members can now cast their vote for Jeanne D'Arc's 3rd quarter Give-A-Click nominees. The nominees for this quarter's campaign are Lowell Association for the Blind, Lowell Philharmonic, and Aaron's Presents.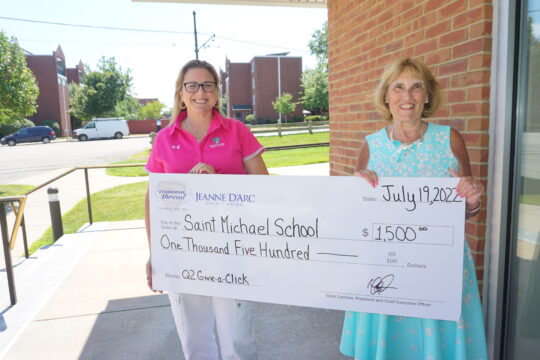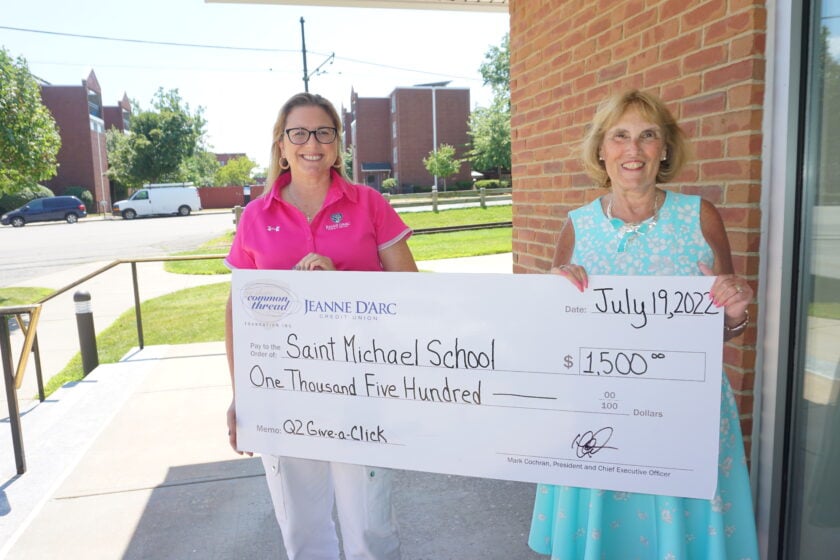 Mary Fran Chisholm, right, Principal Emeritus Operations Consultant from Saint Michael School accepting a check from Alison Hughes, left, AVP- Community Engagement Officer, as the winner of Jeanne D'Arc Credit Union's 2022 second-quarter Give-A-Click Campaign.