Lower costs, not coverage on your auto insurance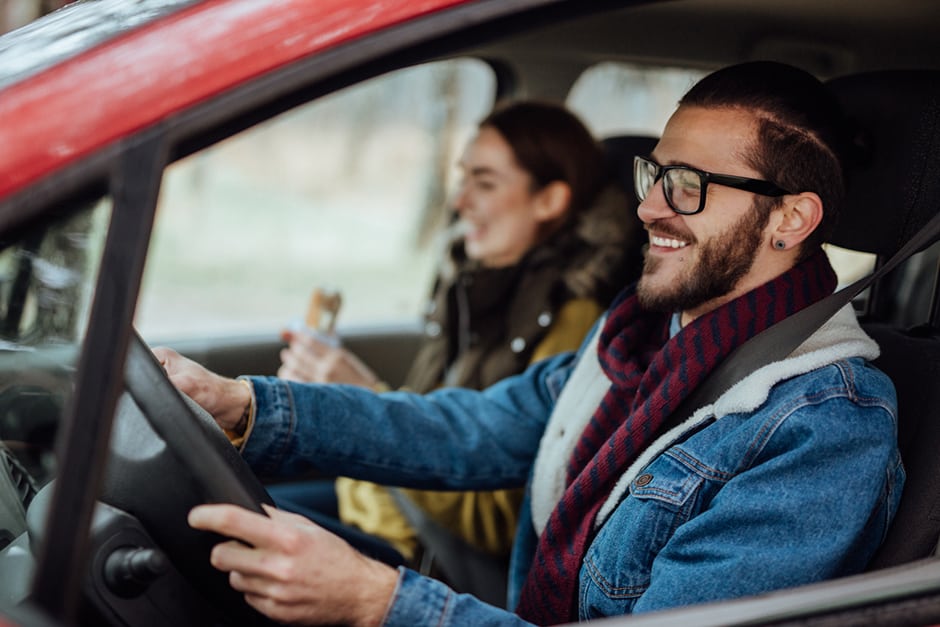 In partnership with Geoff Stanton, Stanton Insurance Agency, and MAPFRE Insurance, Jeanne D'Arc Credit Union members exclusively save an additional 6% on MAPFRE auto insurance. In this blog, they share expert insurance savings tips with members.
Auto insurance advertising is everywhere—from your mailbox to online to TV, you frequently hear promises about saving by switching to another company. Everyone wants to save money, but what many insurance shoppers don't realize is that their "discounted" rate may actually provide less coverage.
Here are tips for saving on your auto insurance policy without skimping on coverage:
Adjust up your deductible. Going from a $500 to a $1,000 deductible will likely save you a few hundred dollars a year.
Keep your record clean. It sounds simple, but it's a factor in calculating your premium: abide by the speed limit and other traffic laws to avoid violations. When purchasing a new car, consider how investing in newer automated safety features such as lane departure, adaptive cruise control, and emergency braking could help you avoid collisions.
Stick around. Insurance companies like MAPFRE want their customers to stay. In Massachusetts, MAPFRE's Disappearing Deductible credit accrues for each consecutive year of safe driving, up to $300.
Check into payment discounts. You will save money if you pay your insurance payment for the full-year at renewal instead of in monthly installments. You may save money by signing up for autopay or electronic delivery of invoices and documents as well.
Upskill. Defensive driving courses provide valuable crash avoidance techniques, especially for inexperienced drivers, and can help save money on auto insurance. In Massachusetts, MAPFRE Insurance has partnered with In Control driving program to offer policyholders $50 off the course fee and a 10% auto policy discount after completion.
Put your eggs in one basket. When your home also is insured with MAPFRE, you will receive an additional discount on your auto insurance. If you insure your boat or also have an Umbrella policy with MAPFRE, you will save even more.
Consider the long-term. Sometimes we're penny-wise and pound foolish with insurance coverages. You may pay a little more per month (usually less than $10/month) to add Accident Forgiveness, for example, to your policy, but if you do get in an accident, your premium won't increase. You also will pay a little more for loan/lease coverage, but it may pay to have the peace of mind of Auto Loan/Lease coverage to cover the gap between what you owe and the actual cash value of your car. For a few dollars a month, you can often add packages of coverages that provide additional coverage for a rental or reimbursement for Pet Injury.
Ask about extra discounts. In Massachusetts, MAPFRE Insurance customers may save an additional 5% on their auto insurance by donating $25 or more to the Pan-Mass Challenge. There is also a discount for auto club members in all states, along with extra coverage. From good students to low mileage drivers, your independent insurance agent can help identify additional discounts you may qualify for.
Remember Jeanne D'Arc members, Stanton Insurance Agency is an expert resource for all your insurance questions and your exclusive 6% Jeanne D'Arc member discount.
Contact Stanton Insurance Agency at 844-215-5586 or get a quote online today.
Subscribe to The Money Mill to get a link to our free online financial wellness program that's designed to help you successfully manage your financial life. Plus, you'll receive emails whenever we publish a new article so you'll never miss a beat!