What Are The Different Types Of Mortgages?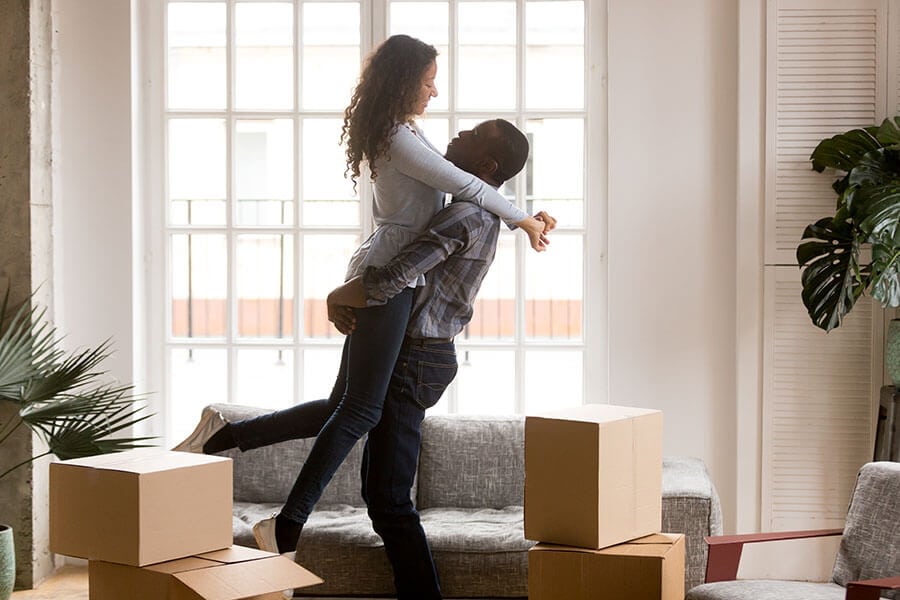 Whether it's your first time buying a home or your fifth, it's incredibly important to be aware of all of your options. Knowing the pros and cons of the different types of mortgages available may allow you to save money and set yourself up for financial success.
We've compiled a guide to help you understand your mortgage options, no matter what phase of life you're in — be it refinancing or buying your first home, we've got you covered.
Fixed-Rate Mortgages
Fixed-rate mortgages are exactly what you'd expect. When you take out a fixed-rate mortgage, the APR stays the same for the life of the mortgage. This can be great in some cases, as it can mean that if you get an excellent APR, you will lock in that rate for your entire repayment period.
Variable-Rate Mortgages
A variable-rate mortgage, also known as an adjustable-rate mortgage, is one where the APR that you pay is subject to change. However, there are some terms and conditions for how often and how much the APR can change. This guarantees that your APR will never shoot up — or down — a substantial amount in one year.
Variable-rate mortgages usually have a lower starting APR, and they also allow you to take advantage of drops in rate without having to pay refinancing fees. In addition, this lower starting APR is usually locked in for around five years. If you're planning to move within the next five years, this could be a good option to take advantage of.
Mortgage Refinancing
Refinancing your mortgage can be an excellent way to save a lot of money. When you refinance your mortgage, you essentially replace your primary mortgage with a new loan. In doing so, you pay off the totality of your old mortgage and start payments on a new mortgage, typically under new conditions.
Refinancing can make your monthly payments more manageable, lower your APR, or shorten the term of your mortgage. You can refinance your mortgage at any time, but you want to make sure that refinancing will save you money. To make a wise decision, check out our financial calculators to discover how much you could save.
First-Time Homebuyers
If you're buying a home for the first time, the process can seem daunting. However, there are many resources and programs to guide you through the process.
Depending on the state you reside in, different programs may be available at the state or federal level.
In Massachusetts, for example, the MassHousing program helps first-time homeowners purchase a home by providing a down payment assistance loan at a very low APR. Active-duty military, veterans, and members of the Army Reserves and National Guard qualify for the MassHousing Operation Welcome Home project. This loan program not only offers low-APR loans to assist in purchasing your home but also offers a credit to go toward closing costs.
If you are interested in learning more about the programs that you may qualify for, or just need help through the process in general, reach out to us. Your Jeanne D'Arc Loan Officers are here to help.
Lot and Construction Loans
Many people dream of building a custom home. To help make this process more affordable, financial institutions may offer lot loans or construction loans. These loans are designed to help you purchase land and build the home of your dreams.
The money from a construction loan can be used to fund contractors, suppliers, builders, and other professionals you may need to hire. Once your house is built, a construction loan will convert to a normal mortgage.
Choosing the Right Mortgage Option
It can be difficult to choose the best mortgage for you. It can be even more confusing for first-time homebuyers who may have many options available to save money when purchasing their first home.
The best way to get a great deal on a mortgage is to consult with a loan officer and shop around. Loan officers will know the landscape and can explain any potential federal or state programs that may be available to assist you in purchasing a home.
You can meet with a Jeanne D'Arc loan officer by visiting our website or calling 978-323-4716. Once you're aware of your options and have started to shop around, be sure to keep track of the different APR options and terms you may come across. You can also use a financial planning calculator to help you choose the option that will save you the most money.
You can also check out the additional resources available on our website to help you in your journey: