How To Qualify For A Mortgage Loan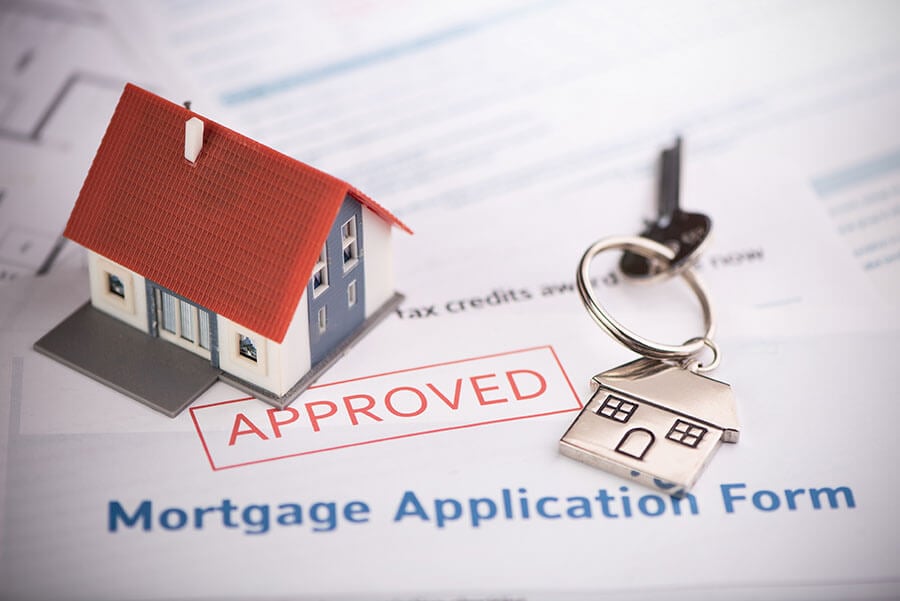 Homeownership is a life goal that is shared by many. It means you can put some roots down somewhere, start building equity, and have a place of your own to call home.
But before you can sign on the dotted line and accept the keys to your new home, you may first need to qualify for a mortgage. Few people have enough money in their savings to pay for a home outright, and mortgages allow homeowners to borrow the money they need and repay it over time.
Qualifying for a mortgage is not complicated, and the process starts with obtaining pre-approval from a lending institution.
What Is A Mortgage Pre-Approval?
To understand what a mortgage pre-approval is, it's first important to understand what it is not.
A mortgage pre-approval is not a guarantee that you will be approved for a mortgage. It just means that you have started the mortgage process with a lending institution, that your finances have been reviewed by a loan officer, and how much money you may qualify to borrow has been determined.
It's also important to point out that a mortgage pre-approval is not the same thing as a mortgage pre-qualification. The two terms do not refer to the same thing.
A pre-qualification is when you give a loan officer your financial information and the information is not verified. It is only used to provide a rough estimate of what you might qualify for. Mortgage pre-approvals, however, require verification of financial information.
Why Should You Get Pre-Approved?
Mortgage pre-approval is important for several reasons.
First, by knowing how much a bank or credit union is willing to loan you, it will help you narrow your search for homes you know you can afford.
Second, after you have been pre-approved for a mortgage, you'll receive a letter that you can show to realtors and sellers. The pre-approval letter informs interested parties that you have already started the process to obtain a mortgage. It shows that you are a serious buyer and not a tire kicker.
And third, getting pre-approved officially starts the mortgage application process. A loan officer will obtain all of the necessary financial information from you and review it to determine the amount of money you may qualify to borrow.
Official mortgage approval may take up to 45 days. Your financial information will be reviewed by several people during this time to make sure you can repay the loan you are applying for.
What Factors Go Into Pre-Approval?
When considering you for a mortgage, lending institutions look at several factors. New mortgage rules that were implemented in 2014 tightened the standards that are used to determine mortgage eligibility. Because of this, if just one of these factors doesn't meet the specified requirements, it could result in your mortgage application being denied.
The factors that go into mortgage pre-approval include:
Your credit history
To make sure you have a history of paying your bills on time, a hard credit check will be done when you apply for a mortgage. It's important to keep in mind that your credit score isn't just used to determine whether you qualify, it can also affect your interest rate and how much of a down payment you will be required to make.
Applicants with higher scores may be offered lower interest rates. And those with lower scores may be required to make larger down payments.
Your employment and income history
To qualify for a mortgage, you will need to show proof that you have a steady income and that you can afford to repay a loan. What you do for a living and how long you've been employed will both be considered. Bank statements, recent pay stubs, and tax returns are used to verify income and employment.
Your debt-to-income ratio
The debt-to-income (DTI) ratio is a score that is calculated by comparing your monthly income to your monthly debt payments. It is used to determine whether you earn enough money to pay all of your bills without being overextended.
Someone could have a high income, for example, but have a poor DTI ratio if that person owes money on a large student loan, makes payments on an expensive vehicle, and carries a lot of credit card debt.
Proof of assets
You will need to prove that you have enough money in savings for the down payment and closing costs. Some lenders may also require you to have additional reserves. Bank statements are typically used for verification.
Other documentation
Additional documents that a lender will need to start the mortgage process include:
Driver's license
Social security card
Profit and loss statement (for business owners)
Other income information (alimony and child support, rental income, etc.)
Retirement and investment account information
Bankruptcy and foreclosure information (if applicable)
Other information as requested
Realizing The Dream Of Homeownership
Mortgages enable many to transition from being renters to owning their own homes. They allow you to start building equity through monthly payments on your loan and the increase of your home's value over time.
Starting the mortgage process is as simple as talking to a loan officer at your bank or credit union. It's the first step towards realizing your dream of homeownership. Instead of having a temporary residence, you'll have a place that will truly be…home.
If you are thinking about purchasing a house, condo, or another type of residence, be sure to check out these additional resources to learn more about the home buying process: